Since both my husband and I are foodies, one of our favorite things to do when we visit Tuscany is to eat. And an even better way to enjoy the food is to learn how to prepare regional cuisine from a local chef. Chuck and I took cooking classes from Chef Alessandra during one of our first trips to Cortona and we had such a blast that we enrolled again during our visit to Tuscany this past Fall.
Right from the beginning of the day, when you meet in a cafe in Cortona and Alessandra initiates the group to the menu, you know it's going to be a glorious day (despite the rain). She led us as we walked to the various shops that supply her ingredients — the meats, the vegetables, the bread, the cheese, the wine etc. While in the shop, she gave us some history on the shop and the ingredients she purchased.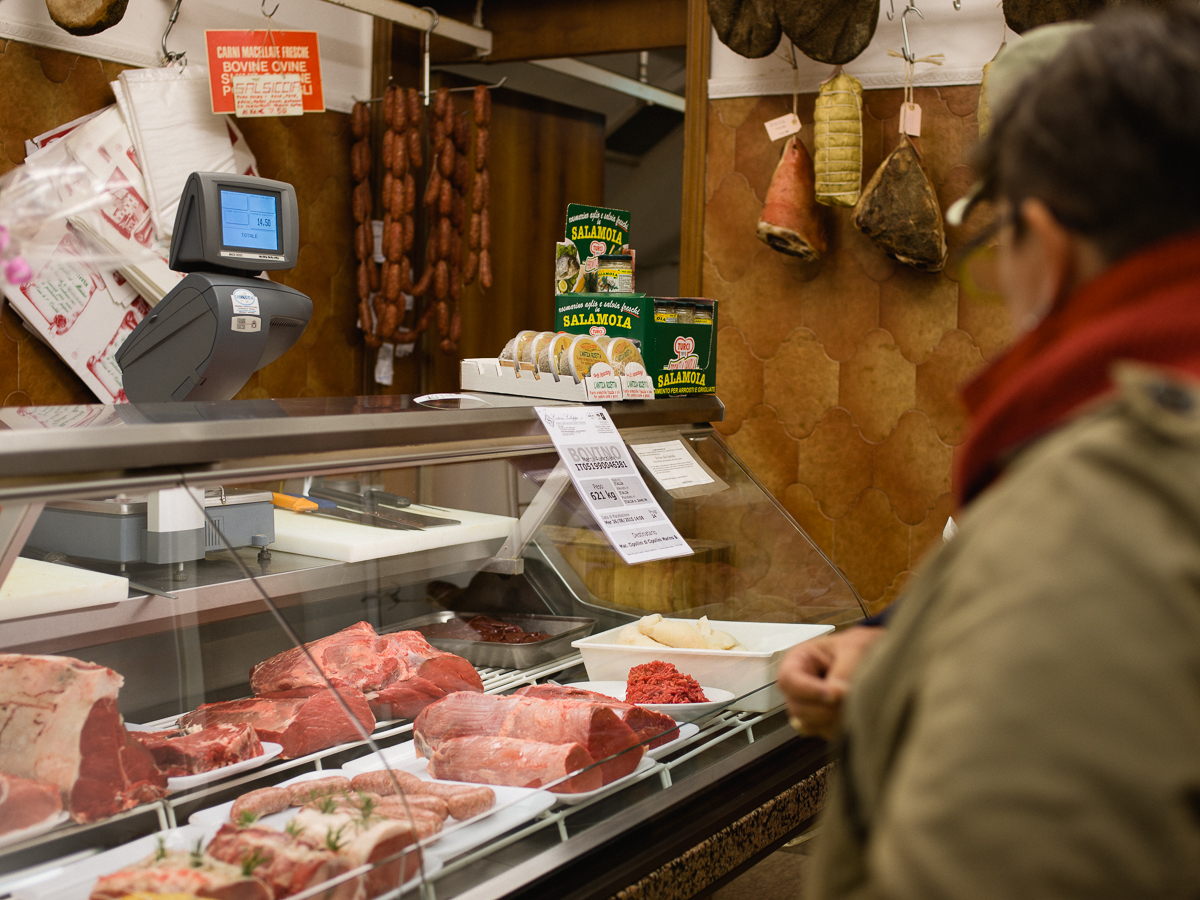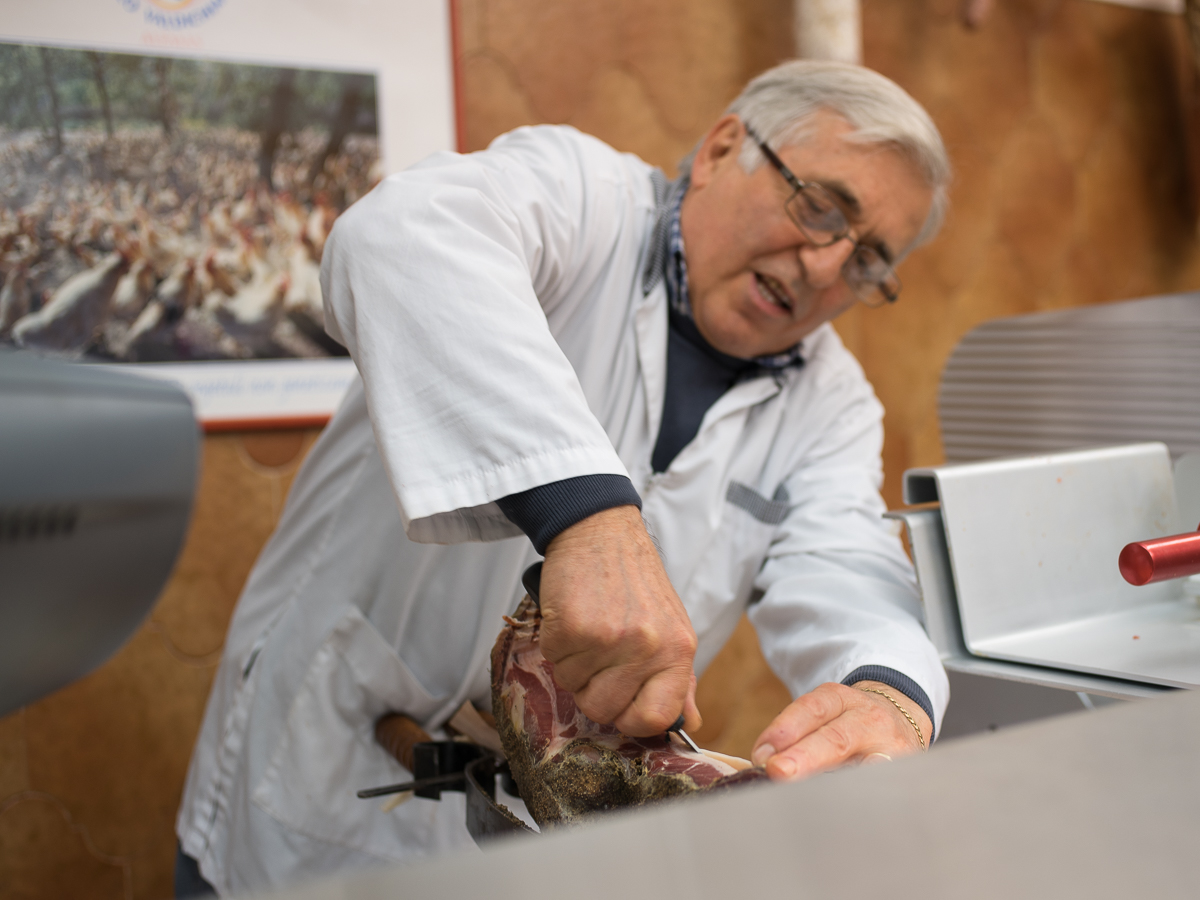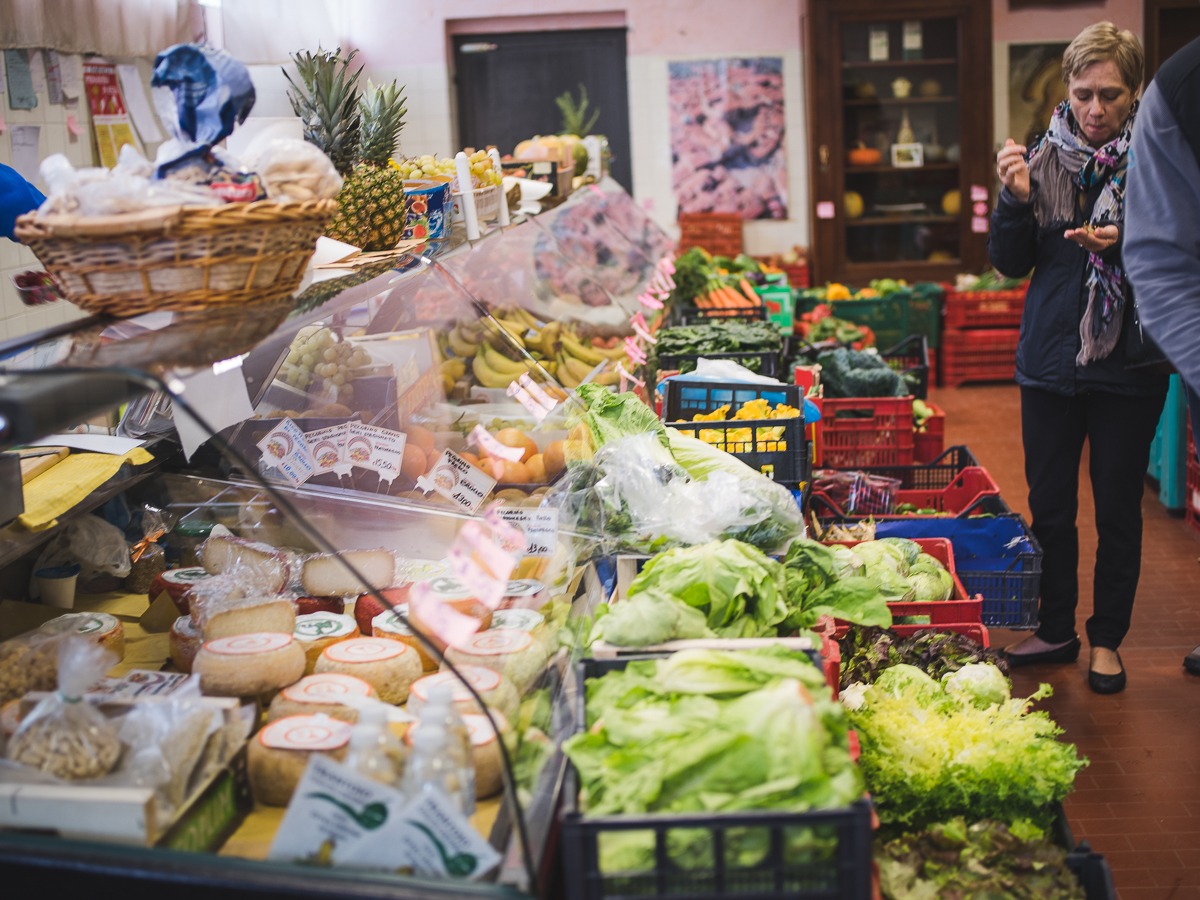 Then, we headed down the hill to Alessandra's home kitchen where we were put to work immediately. We began prepping, pouring, chopping, peeling, mixing and rolling out pasta all the while hearing tips, tricks and tales (many great ones) from Alessandra. We broke halfway through the day and shared platters of antipasti (salumi, mortadella, cheeses, bread) and a fair amount of wine — to get us warmed up for the rest of the afternoon.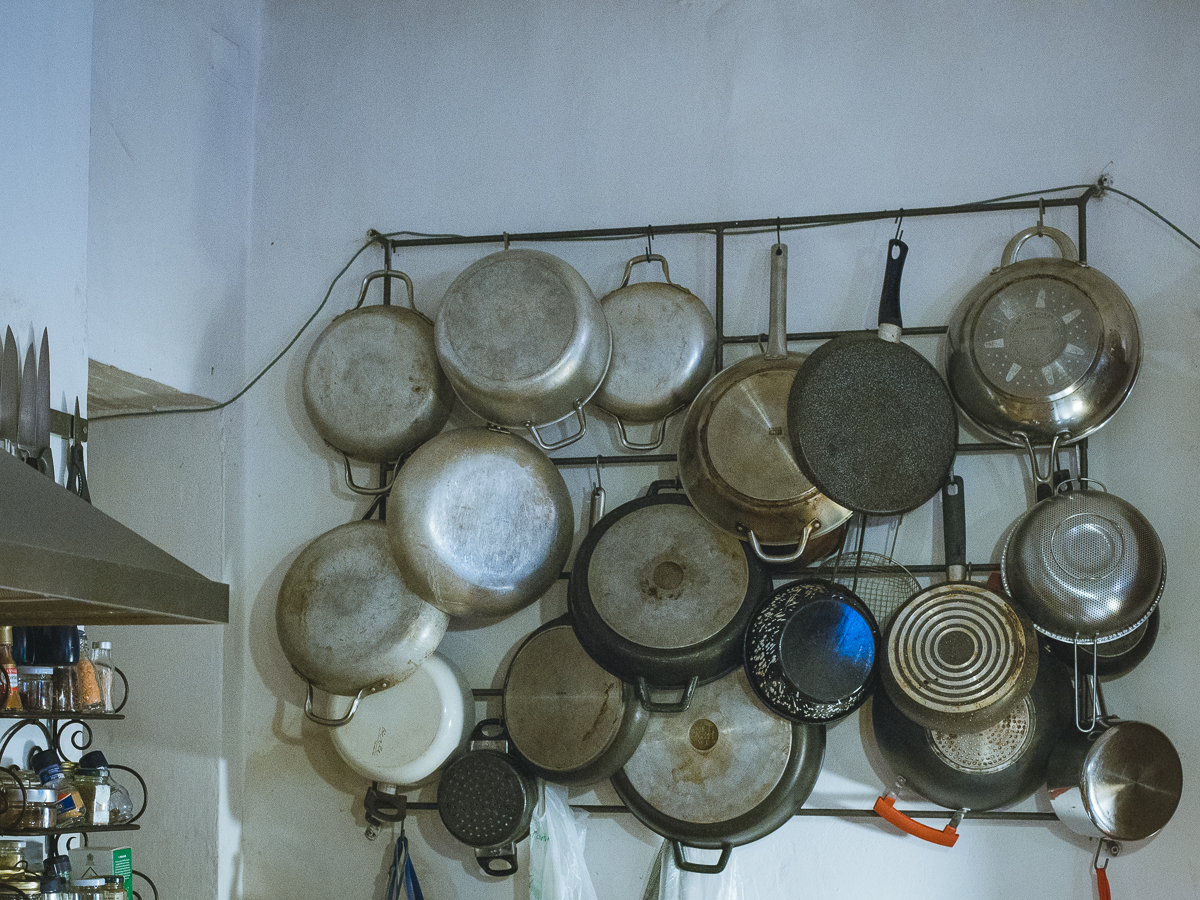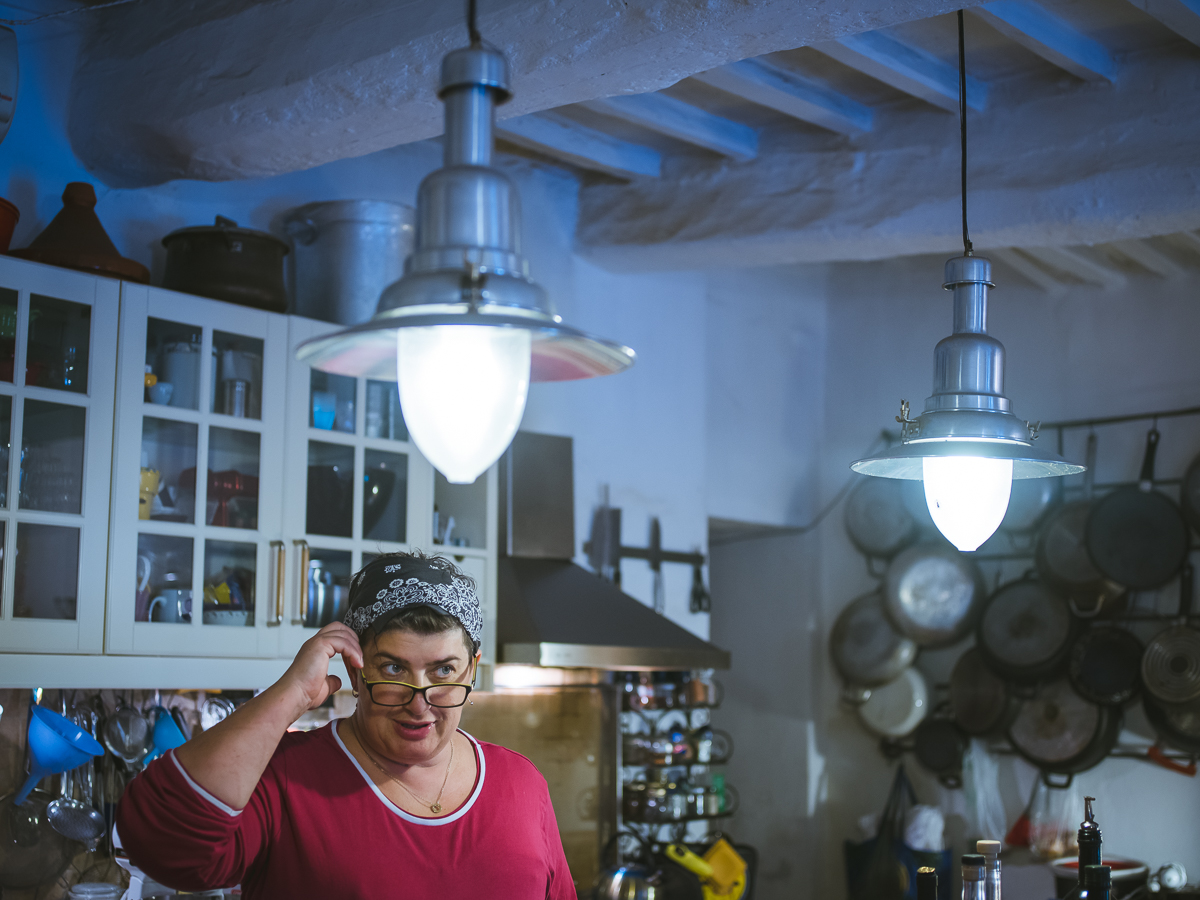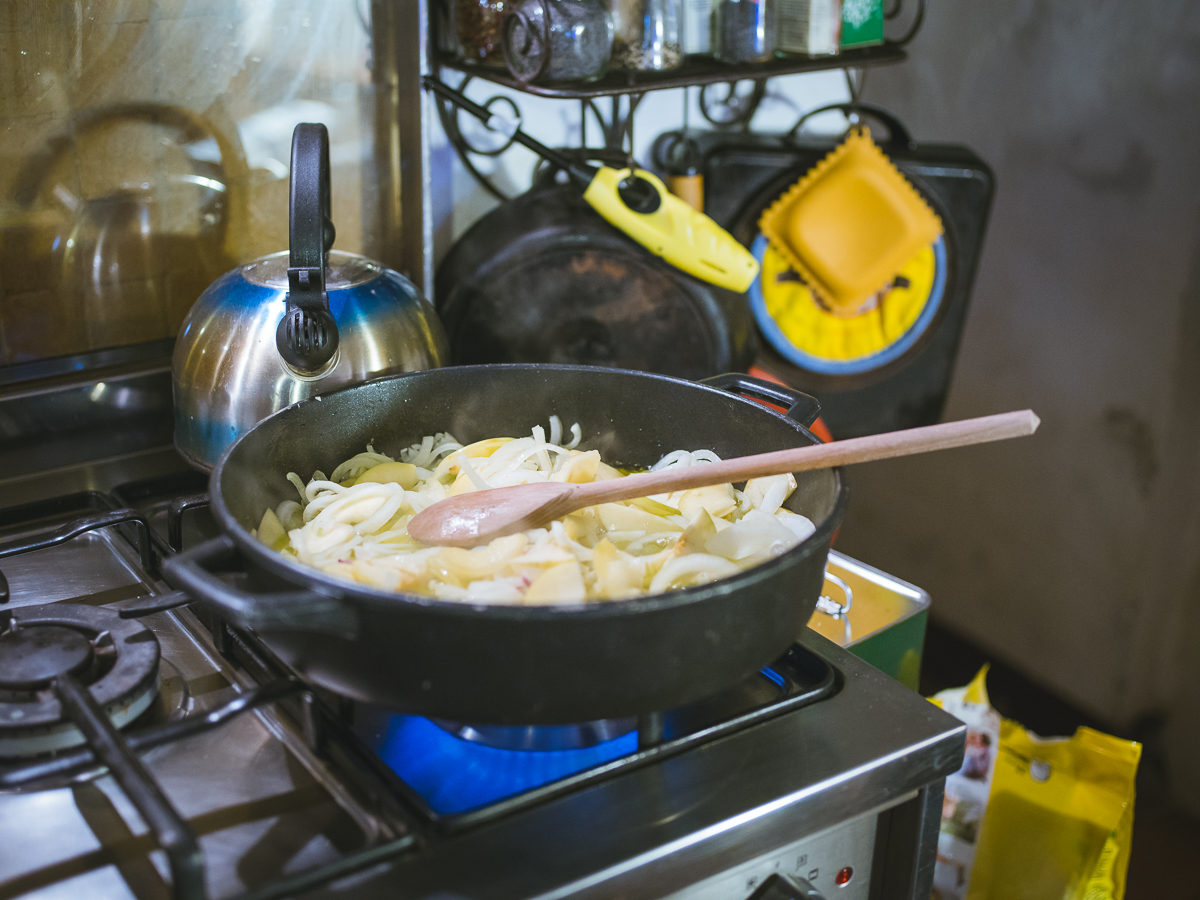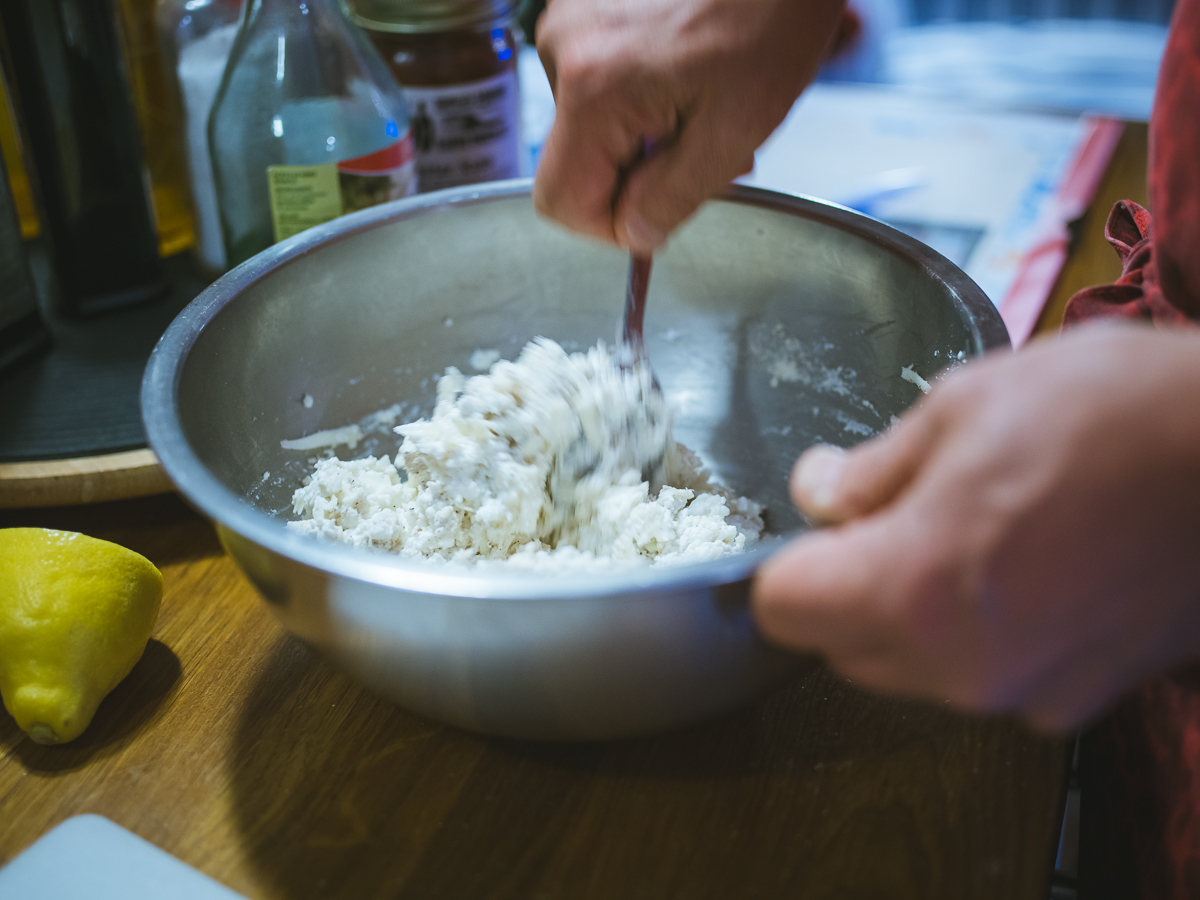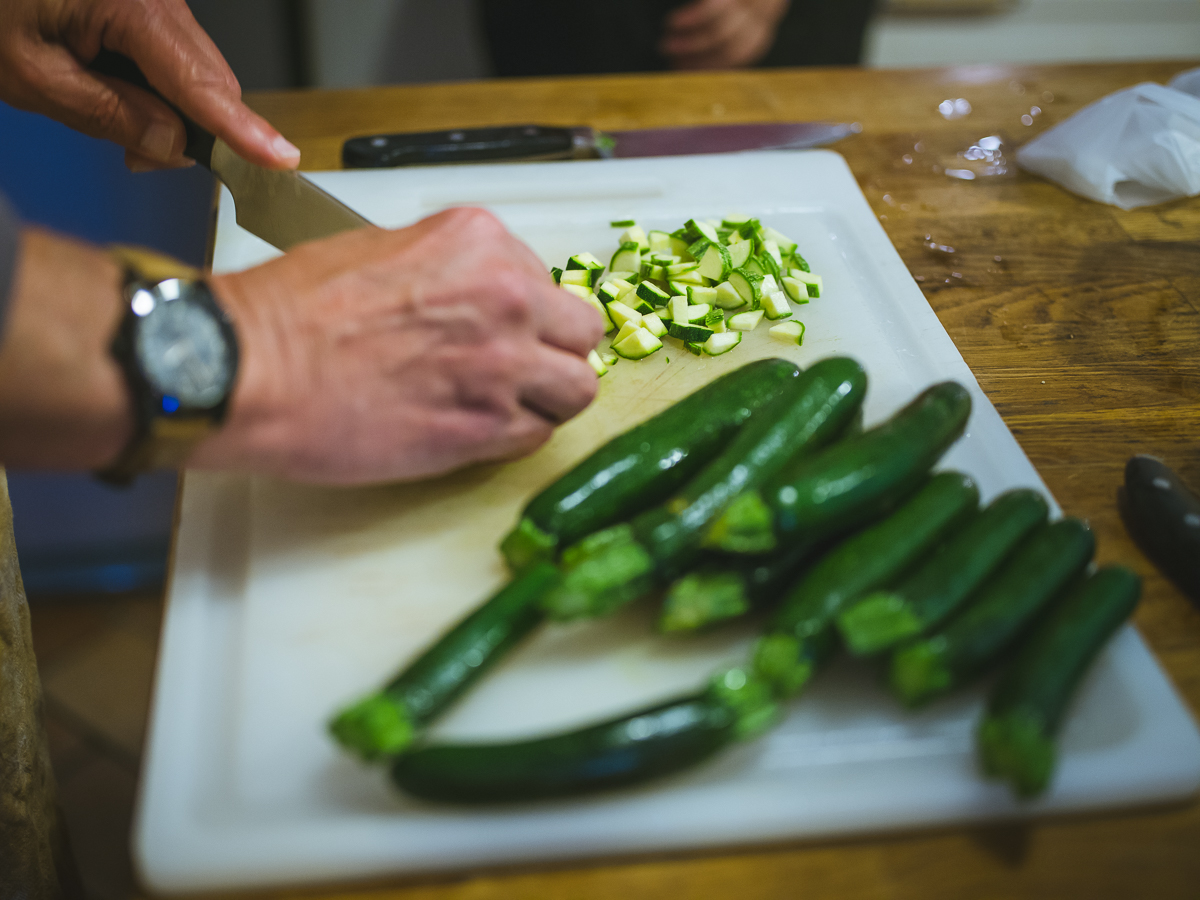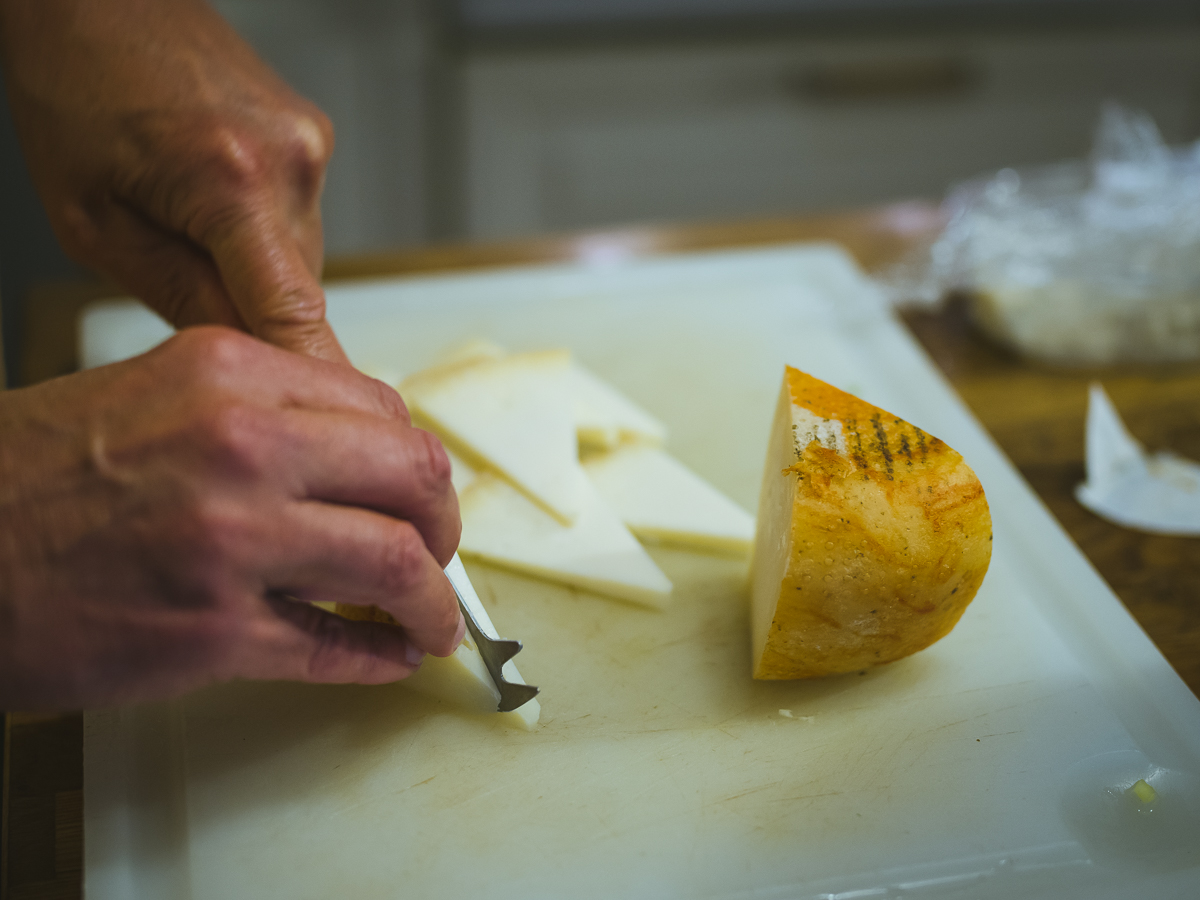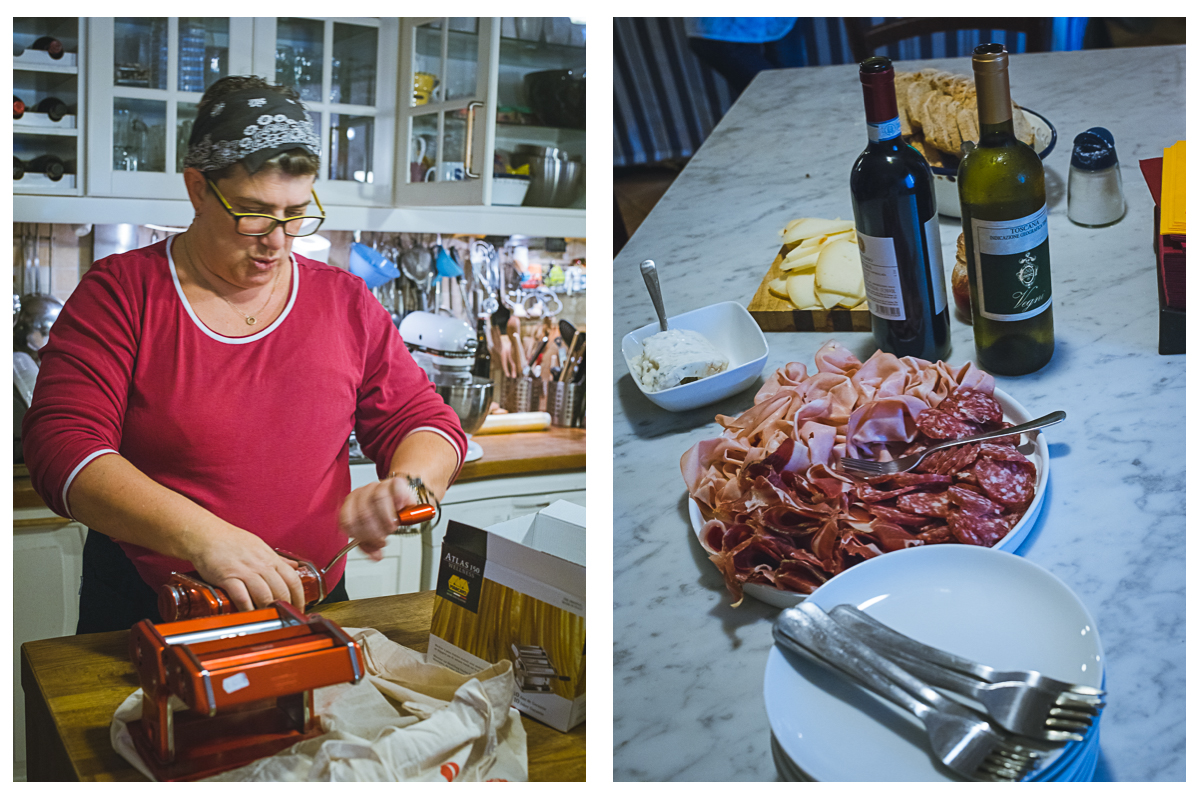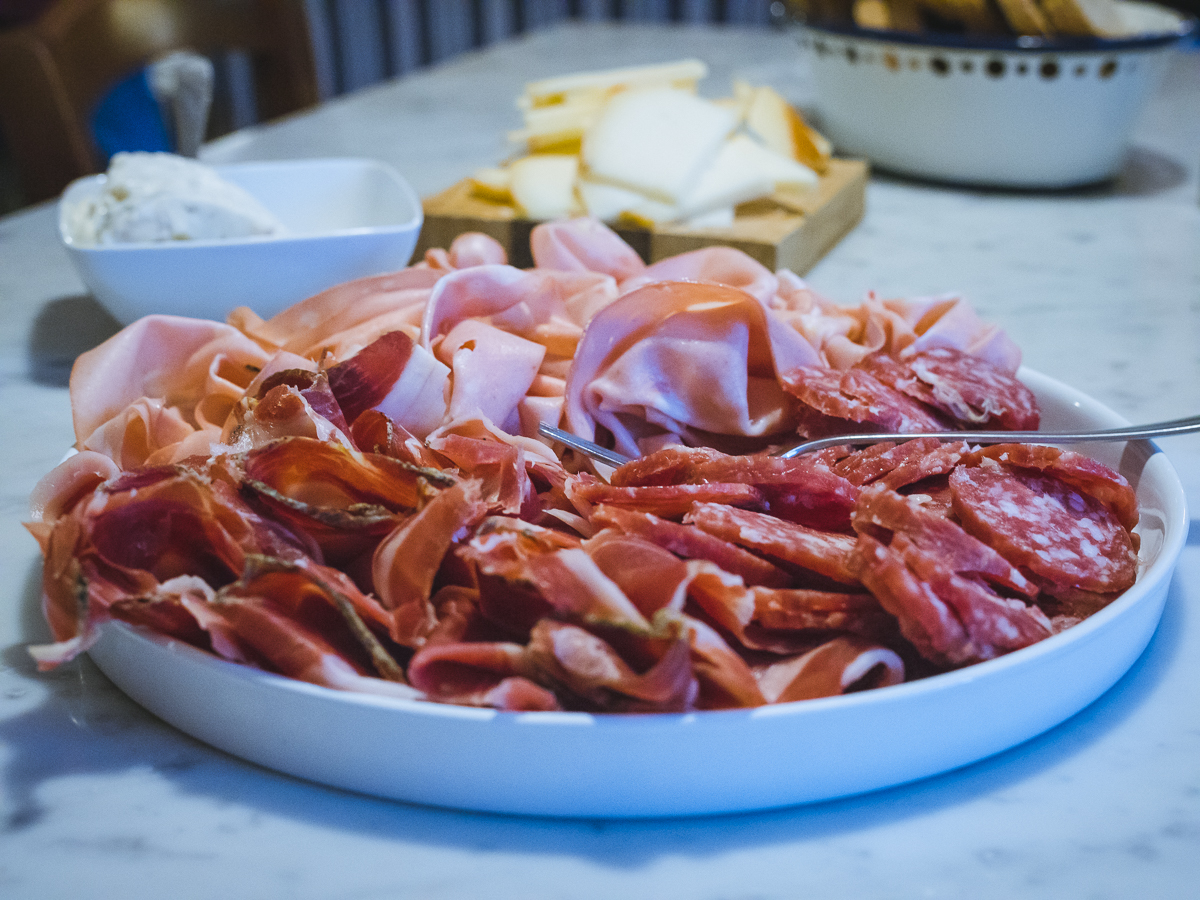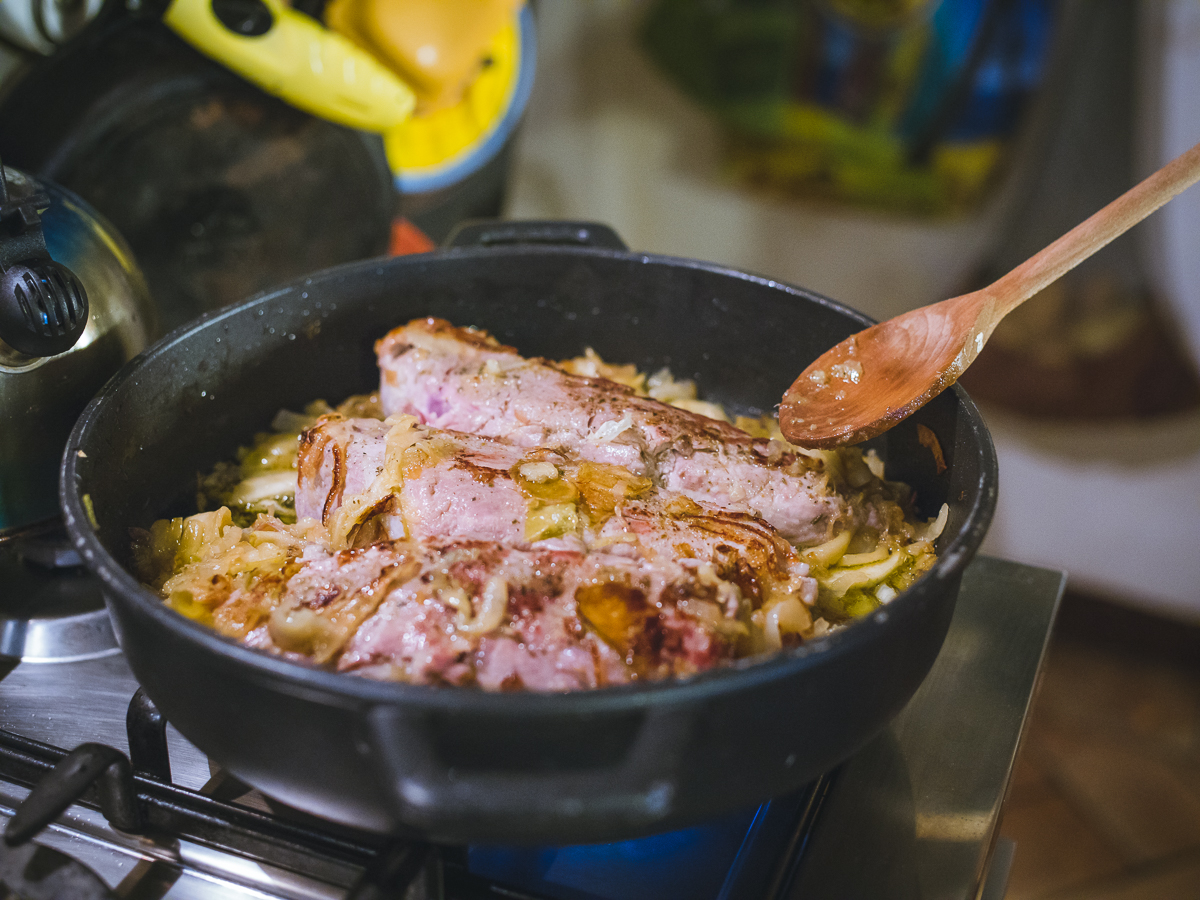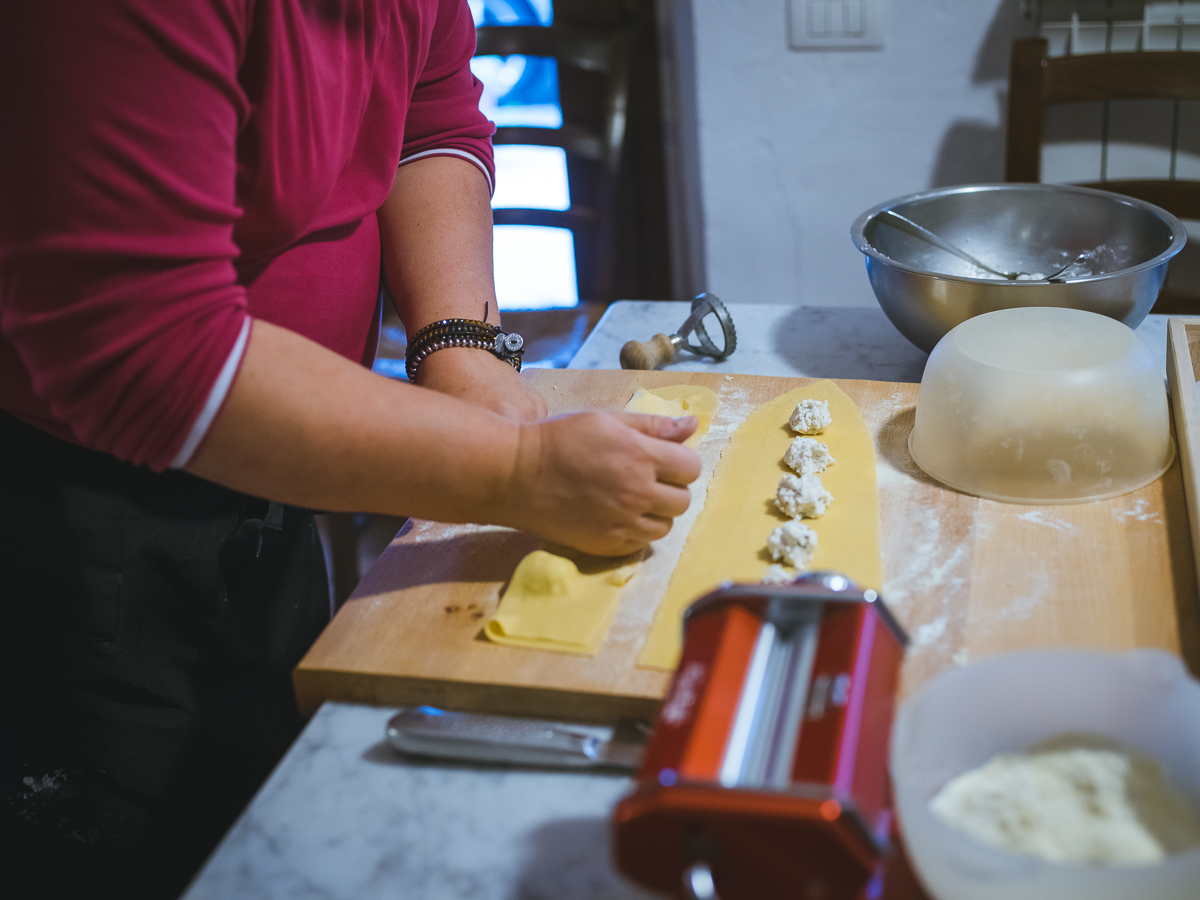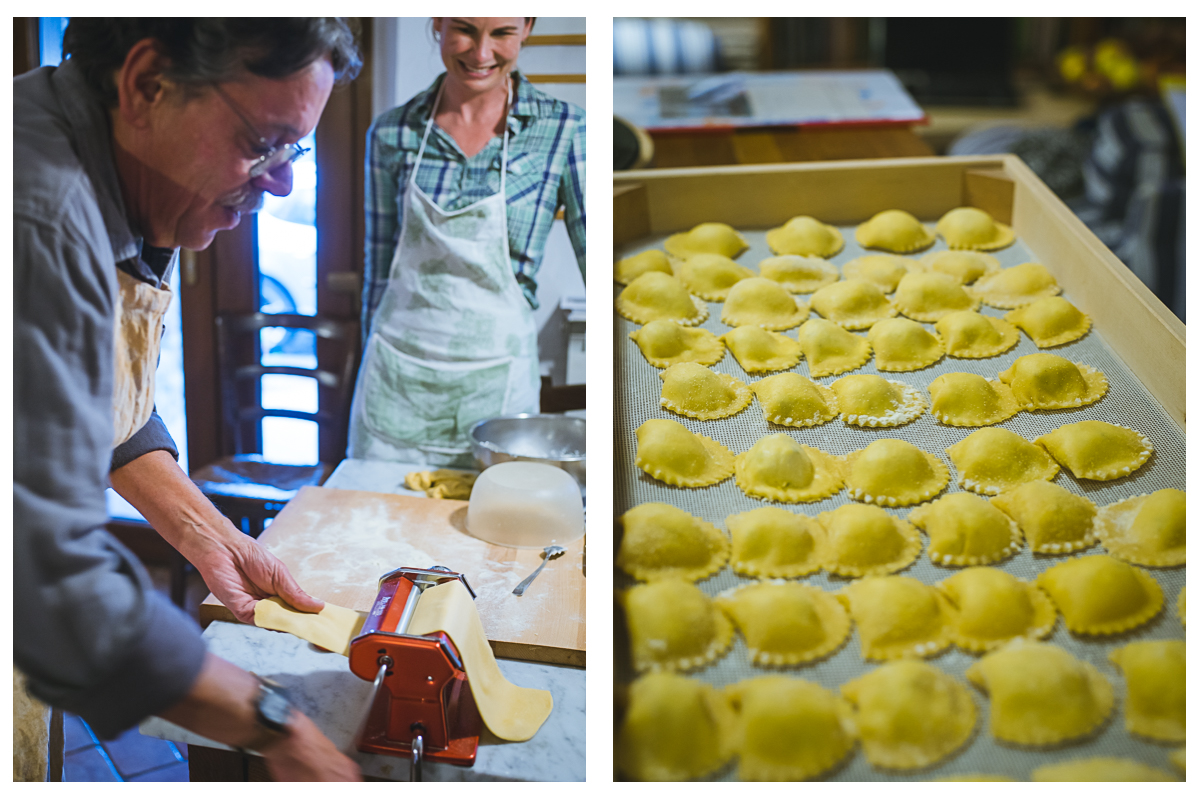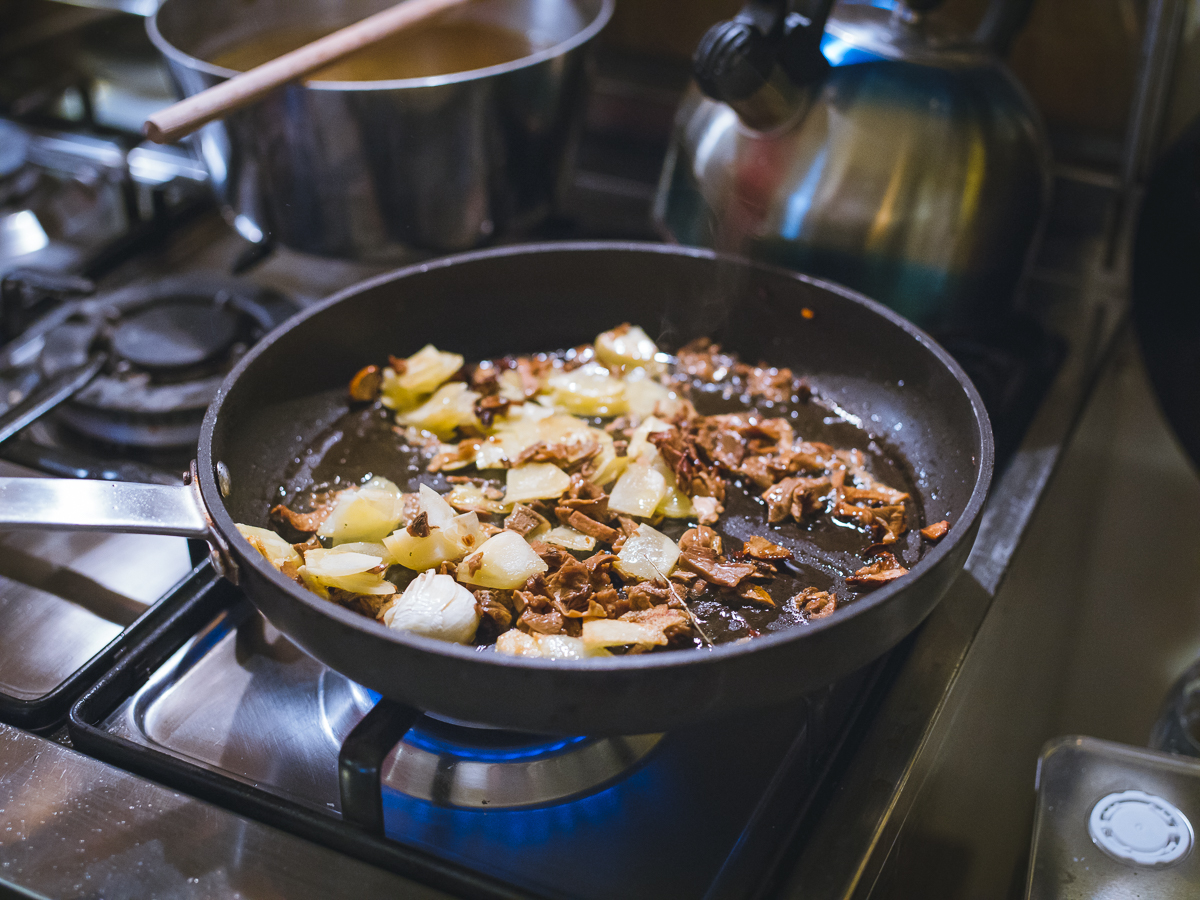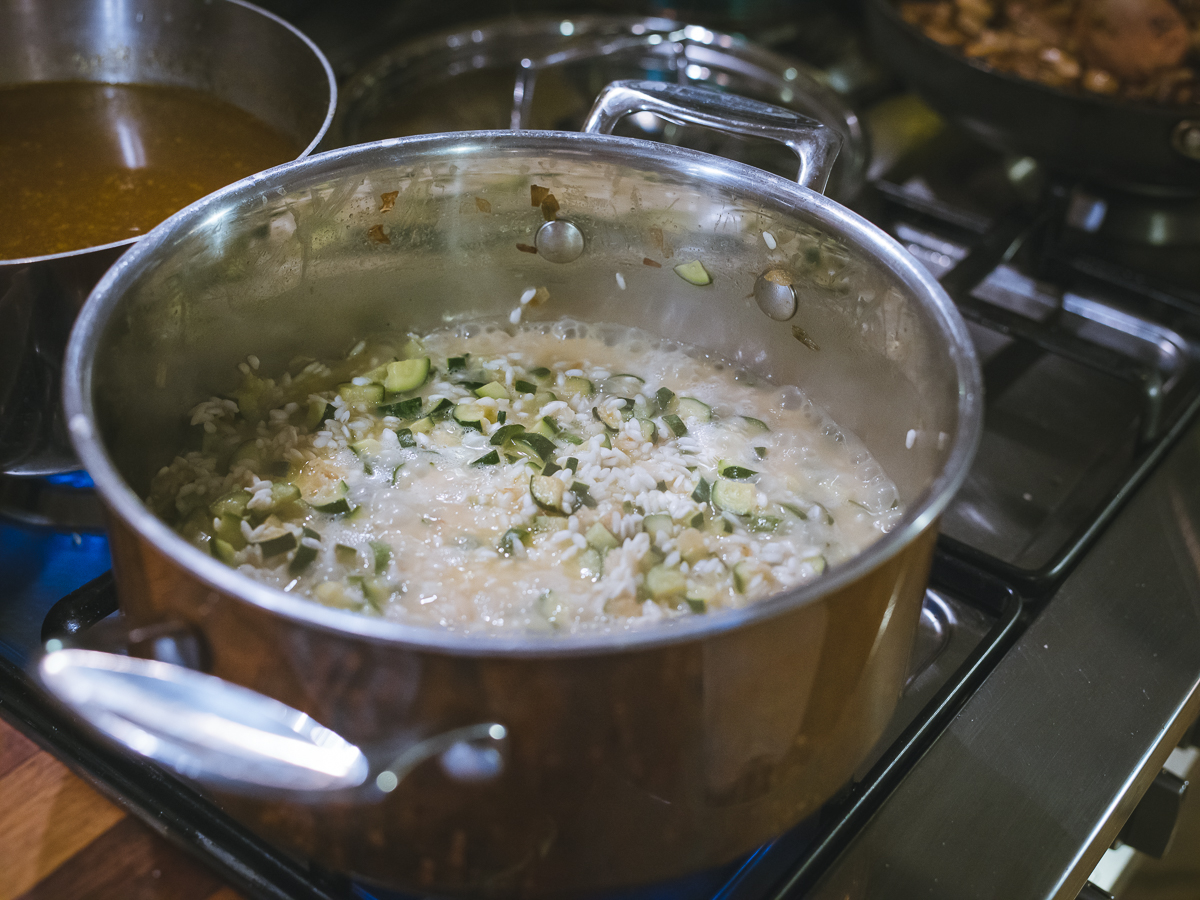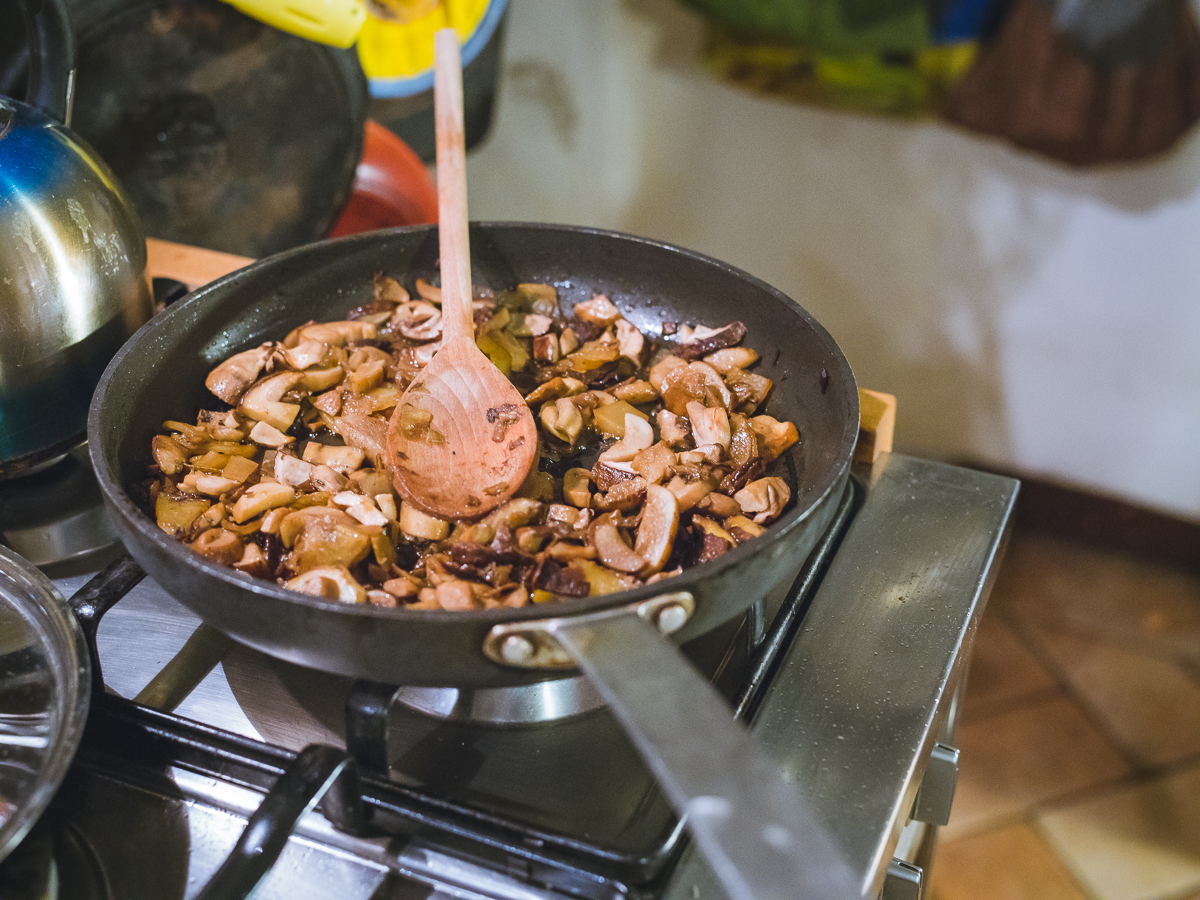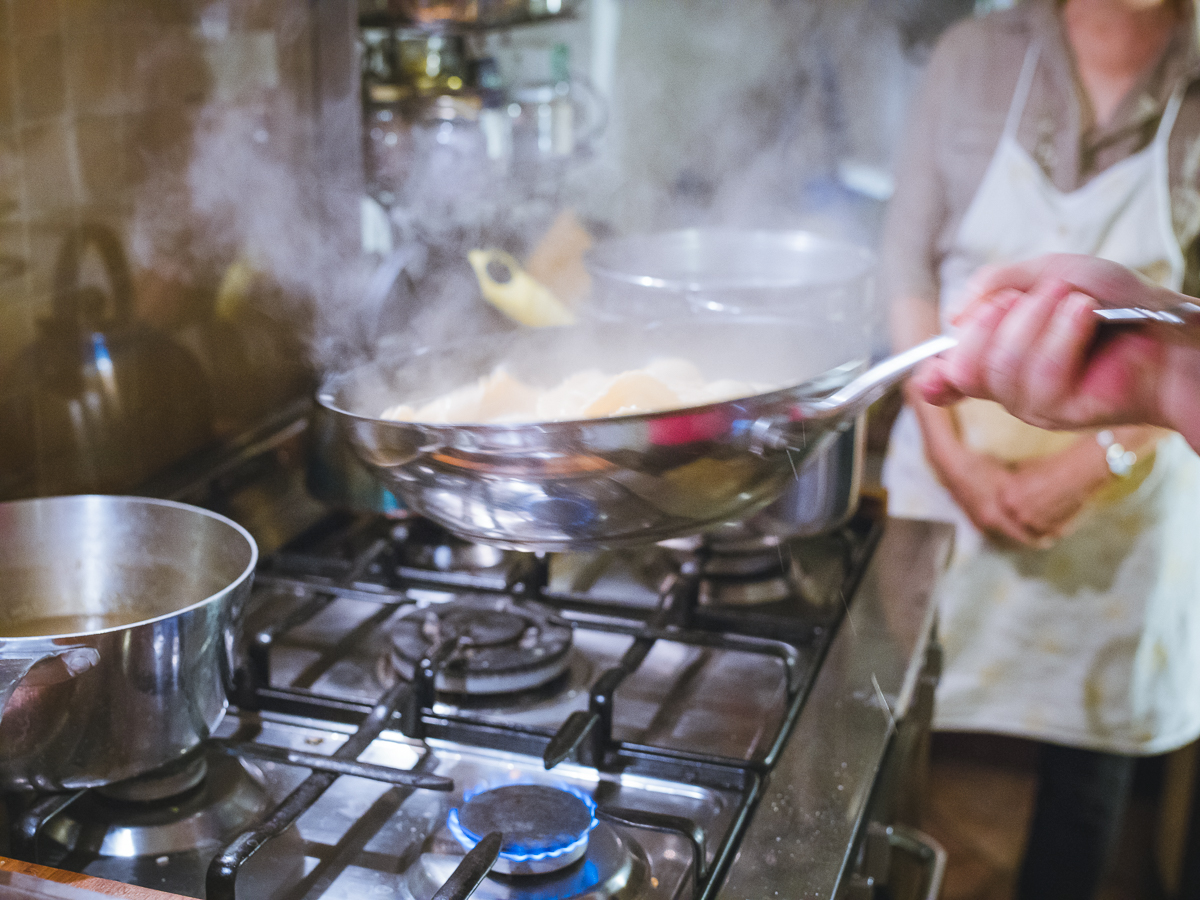 When it came time to eat what we had prepared, we celebrated the beauty and flavors of each dish we prepared: Risotto alle Zucchine, Ravioli al Ragú di Porcini, Filetti di Maiale Alle Cipolle e Mele, Patate Arrosto, Panna Cotta al Caffè.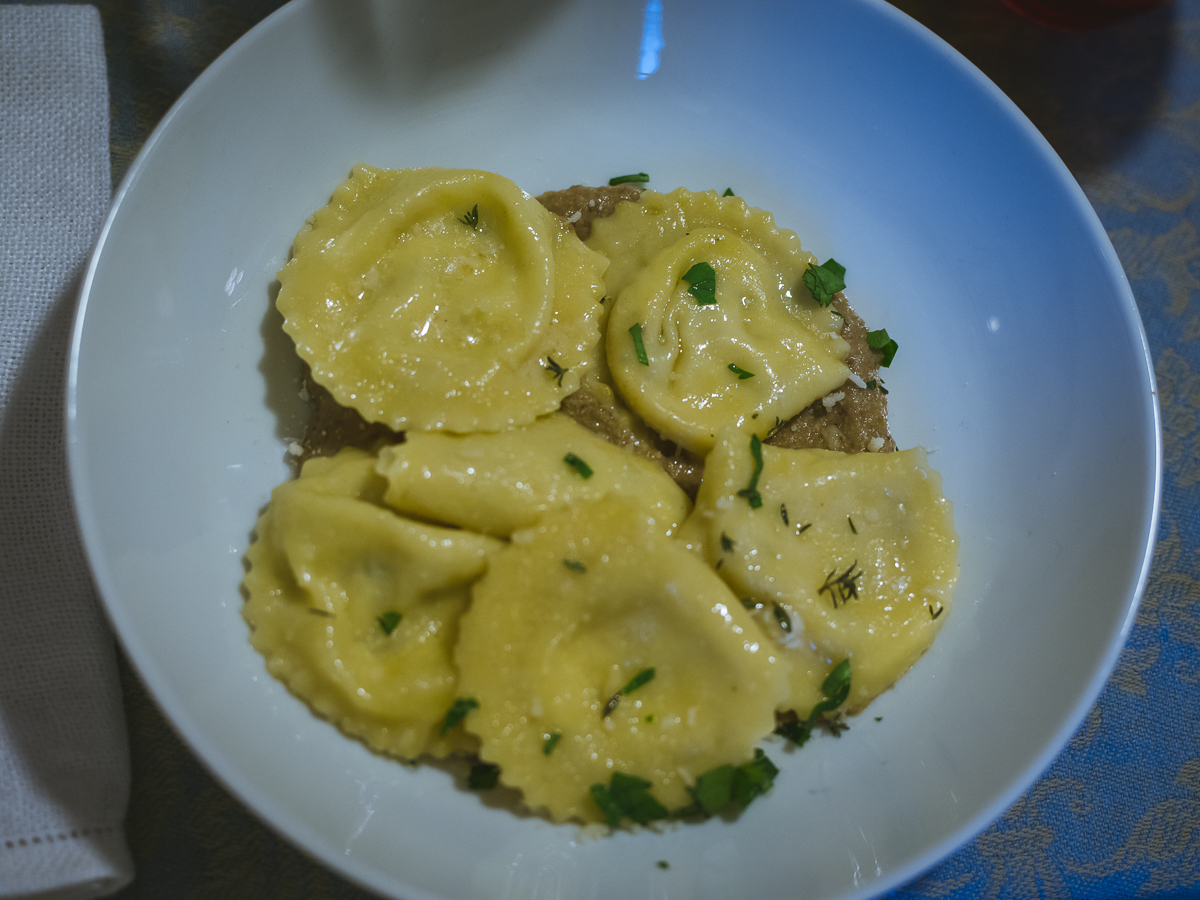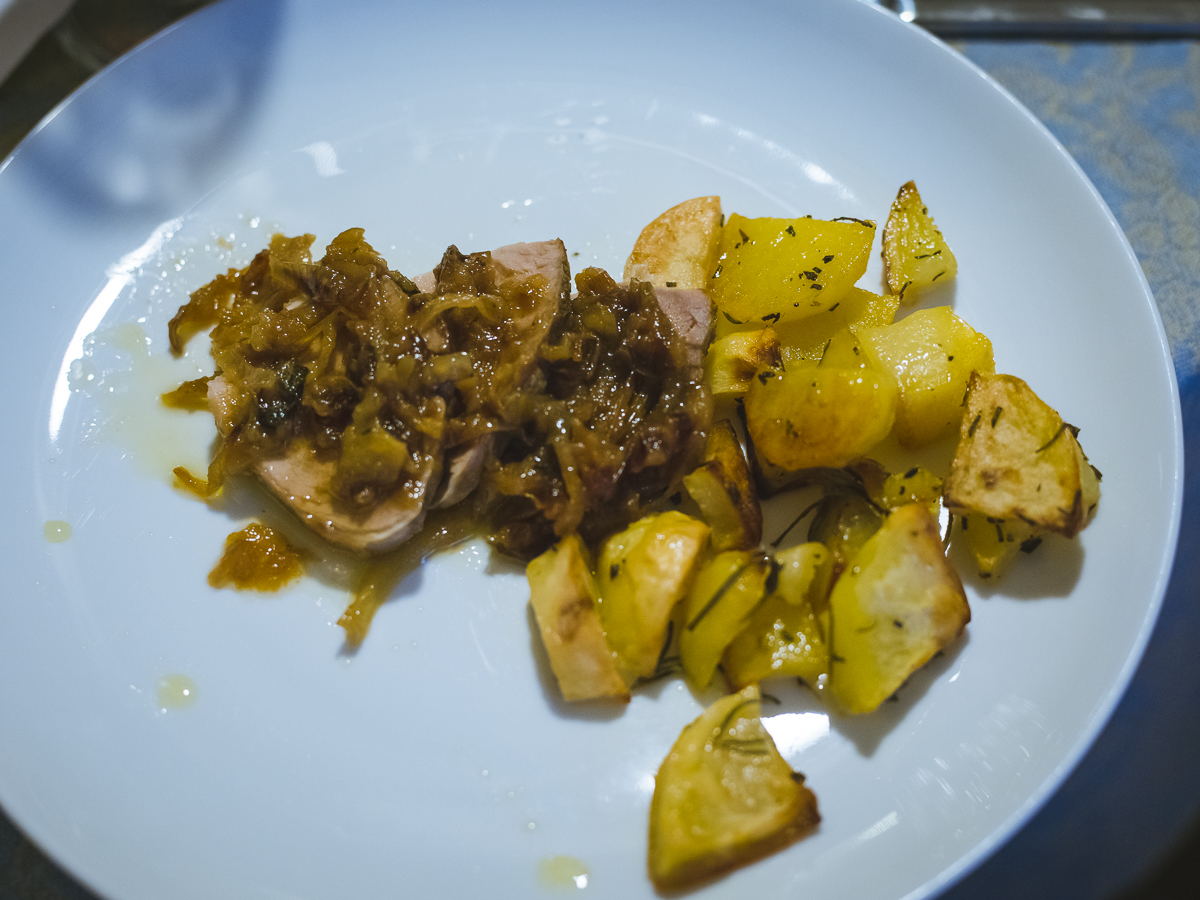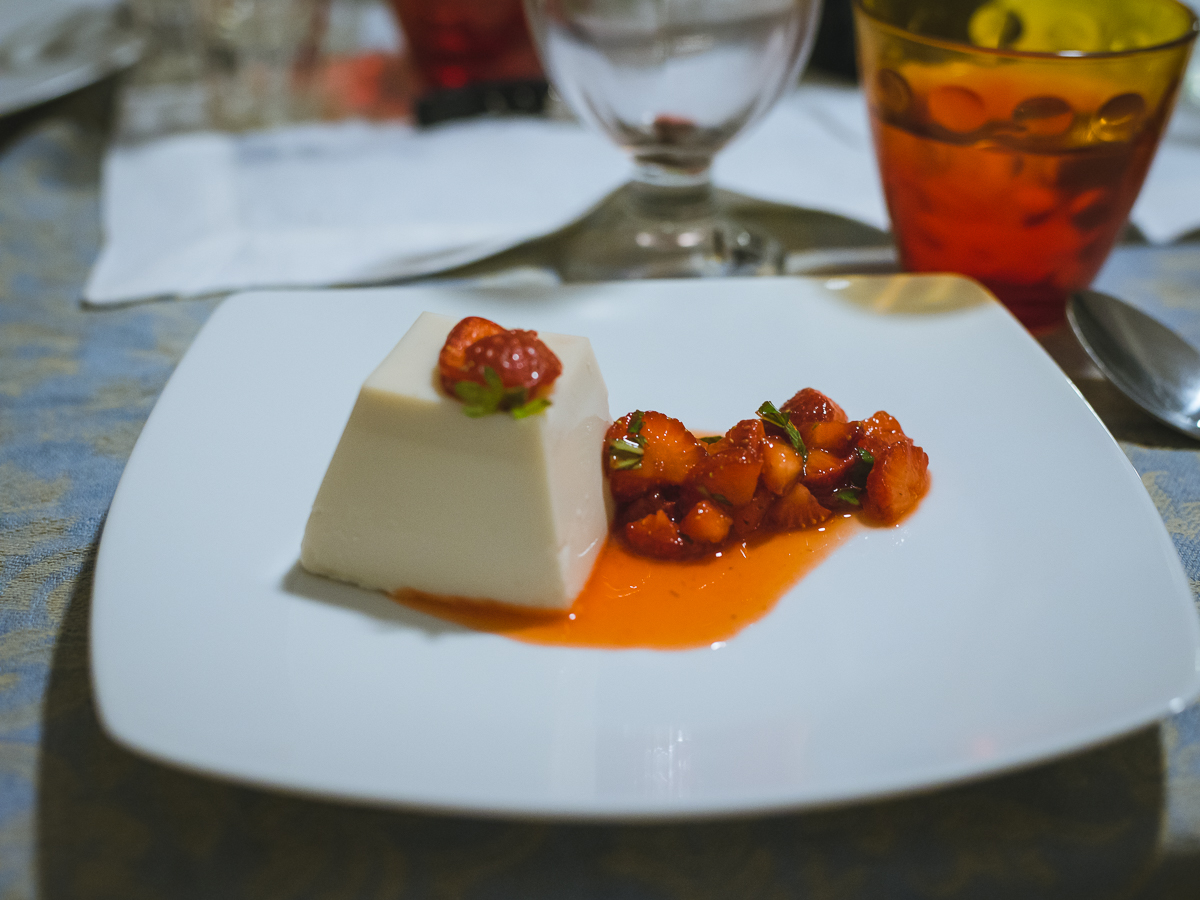 Everything thing was delicious thanks to guidance from Chef Alessandra. Lots of stories were shared and Alessandra's big beautiful Italian personality kept us thoroughly entertained well into the evening. I was sad to see the day end. Alessandra not only filled my belly, but she also filled my heart.
This is a must do when you're in the Cortona area of Tuscany.  You can book a cooking class with Chef Alessandra through her website. She fills up fast, so make sure you contact her well enough in advance!