On July 6, in the middle of the night, I got the call from my brother that I knew would eventually come, but was not prepared to hear — my father passed away back home in Canada. My Dad had not been well (with dementia and bladder cancer) but his sudden passing was still disquieting for us because we didn't have the opportunity to be by his side when he took his last breath.  That alone has been a great source of heartbreak for me.
My father was a humble and kind man who worked so hard to give us a reasonable life despite barely scraping by for many years. I owe my work ethic to him. Dad was a softy and his eyes would often tear up when talking about both happy and sad times. This he passed down to me as well.  I also get my sense of humor and wit from him. He was a great storyteller. My brother Gord and I made sure to include many stories about Dad in his eulogy, which we delivered together. There was laughter at his memorial and he wouldn't want it any other way.
We laid his ashes next to the grave of my brother, Tom (who died in a tragic work accident at the age of 19). It had been cloudy and threatening rain most of the day. When my brothers placed his urn in the ground, the sun came out and radiated warmth upon us — it was like Tom was sending a warm welcome to my Dad. It made me smile through my tears.  I'll never forget that moment.
Before I left the Crowsnest Pass, I stopped at two of my Dad's favorite fishing spots along the Crowsnest River. The first is a spot near the Frank Slide where Dad took me fishing when I was a teen. I scattered some of my father's ashes in this beautiful and peaceful spot.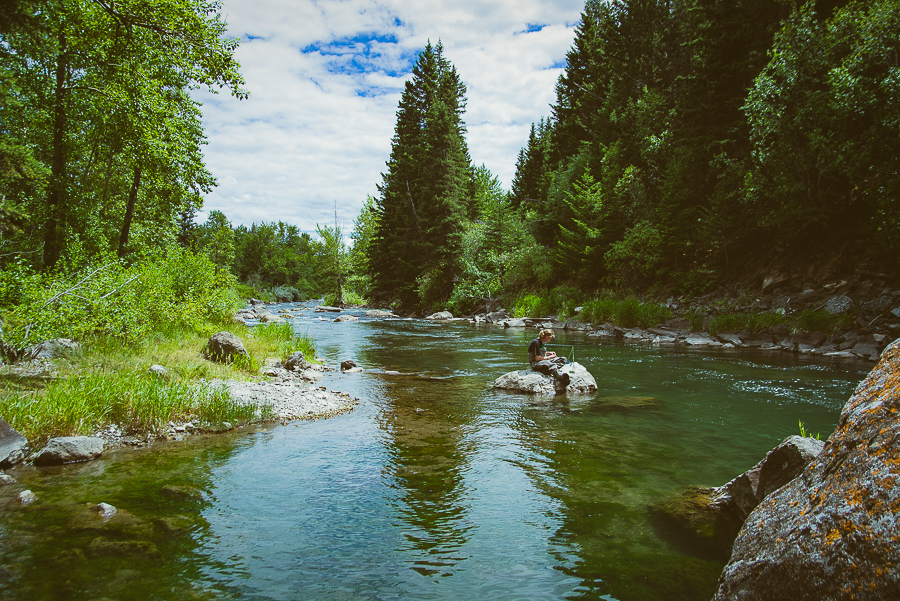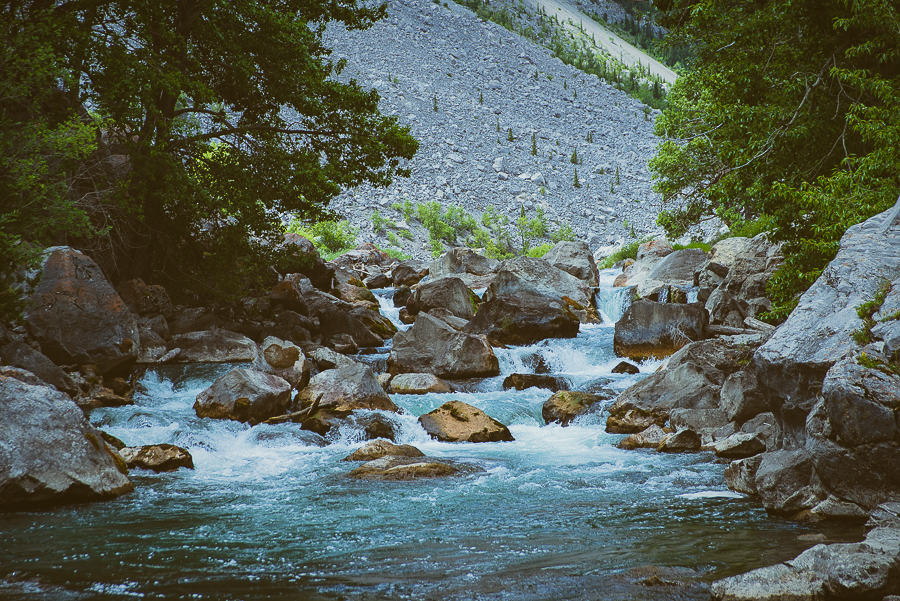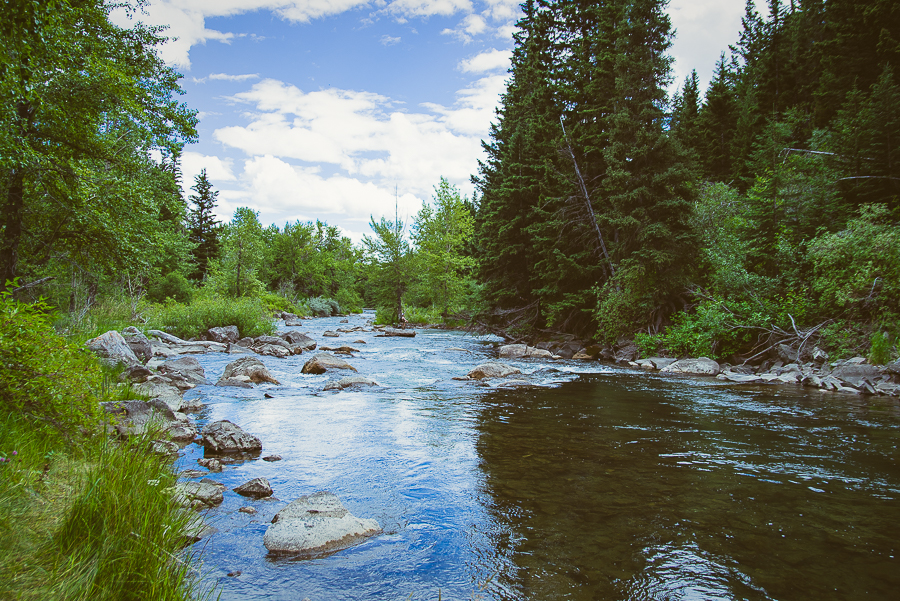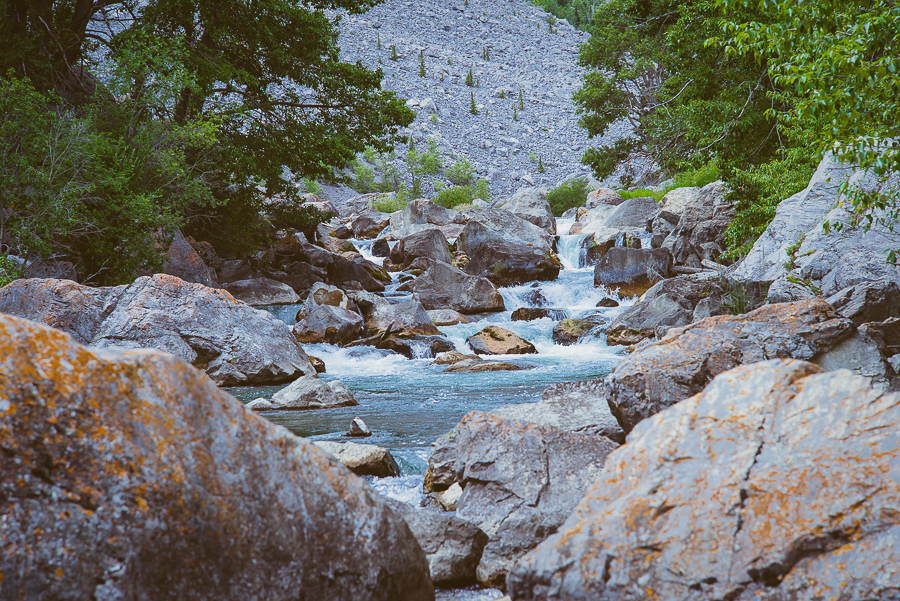 The second place that I stopped at to remember my Dad was Lundbreck Falls.  He loved fishing there too.  I spent quite a bit of time here in reflection and remembrance before I scattered some of his ashes in the water at the bottom of the falls. Now his spirit flows along with the river.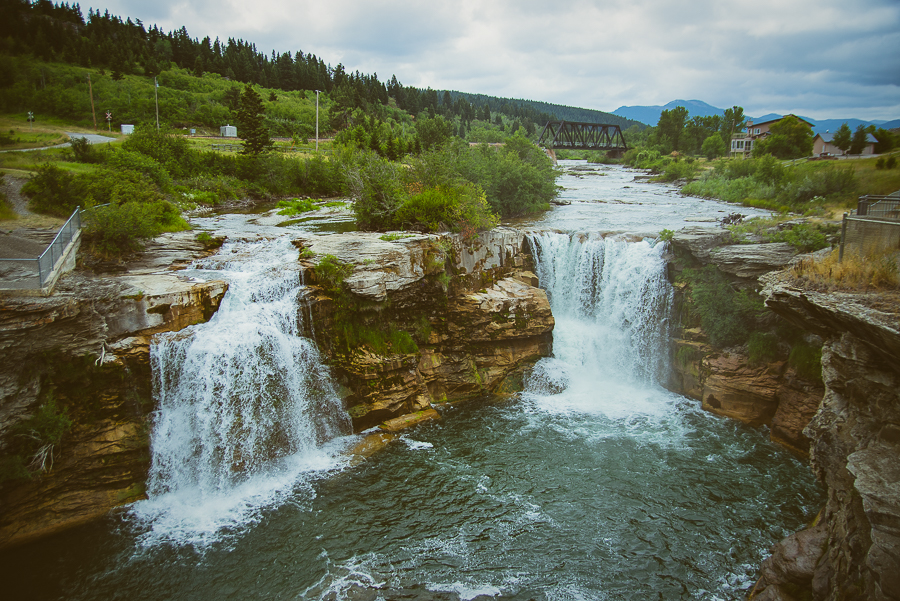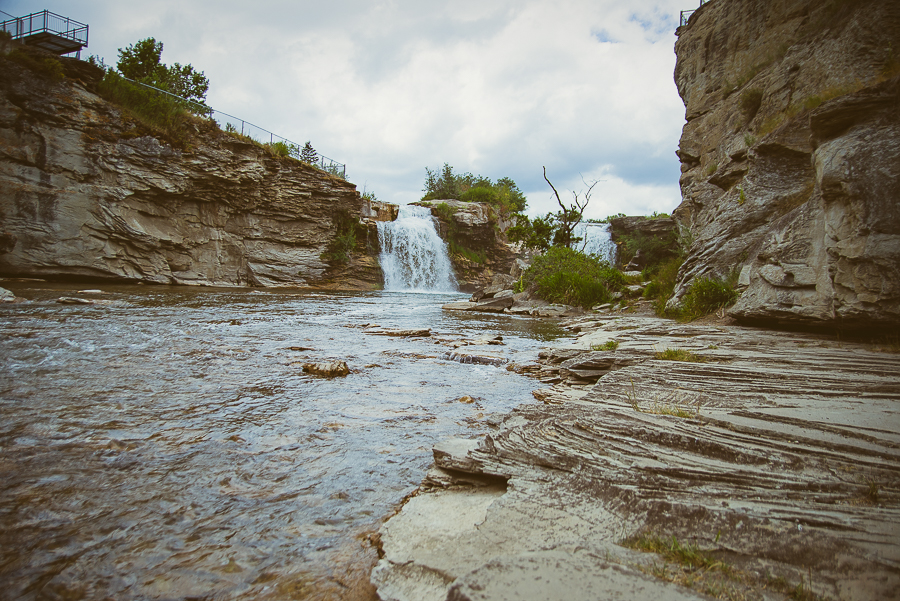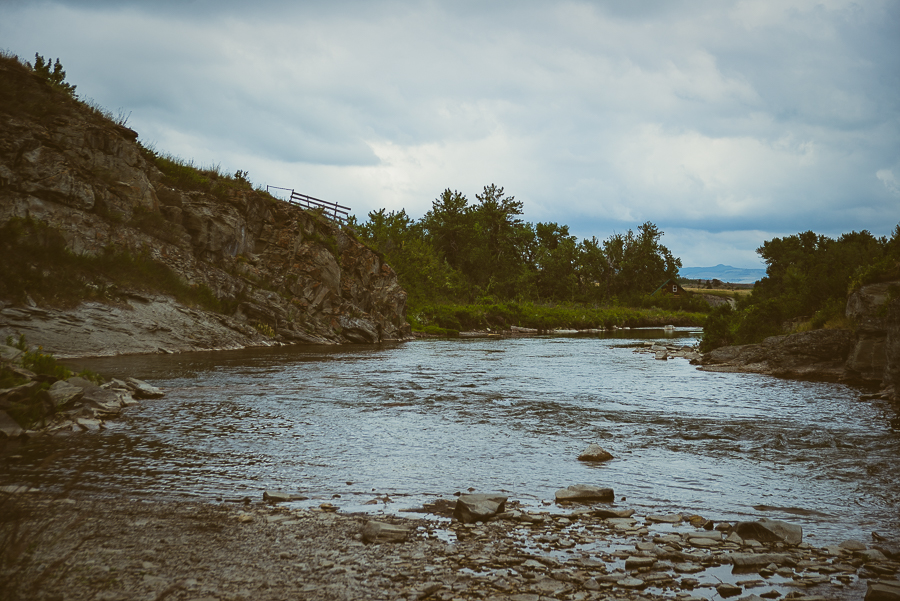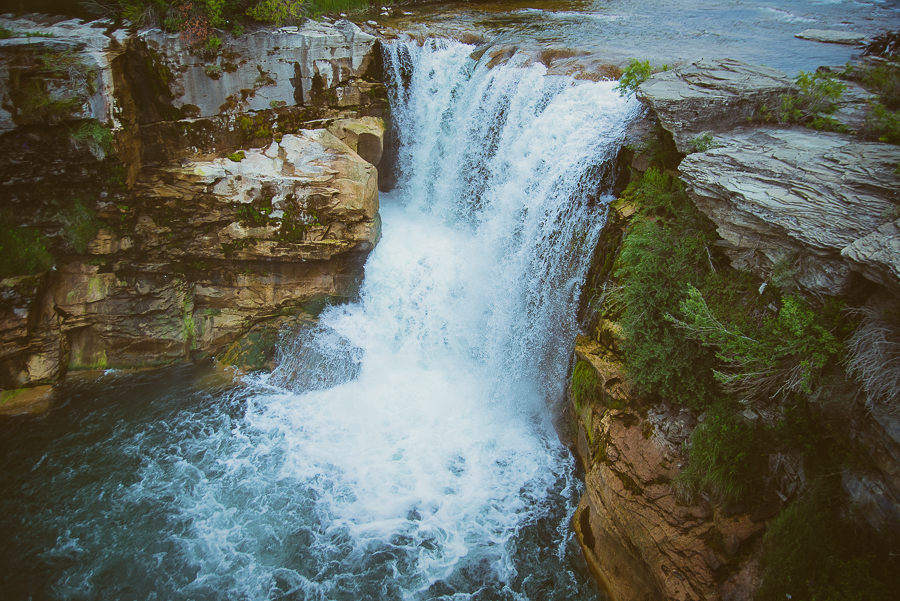 The song my family chose to have played as we processed into Dad's memorial service was "Go Rest High on that Mountain" by Vince Gill. It was a perfect choice.
Rest peacefully, Dad. Love you forever.