The Las Fallas festival in Valencia, Spain is filled with activity all day and is especially colorful, loud and bright at night. Every neighborhood comes alive with street parties, music, processions, loud firecrackers and crowds milling around the fallas monuments while eating buñelos or churros dunked in hot chocolate. The atmosphere at night was very festive!  Here's some night shots I took during the 2016 Las Fallas festival in March.
The fallas monuments are lit up and take on a new mood after dark.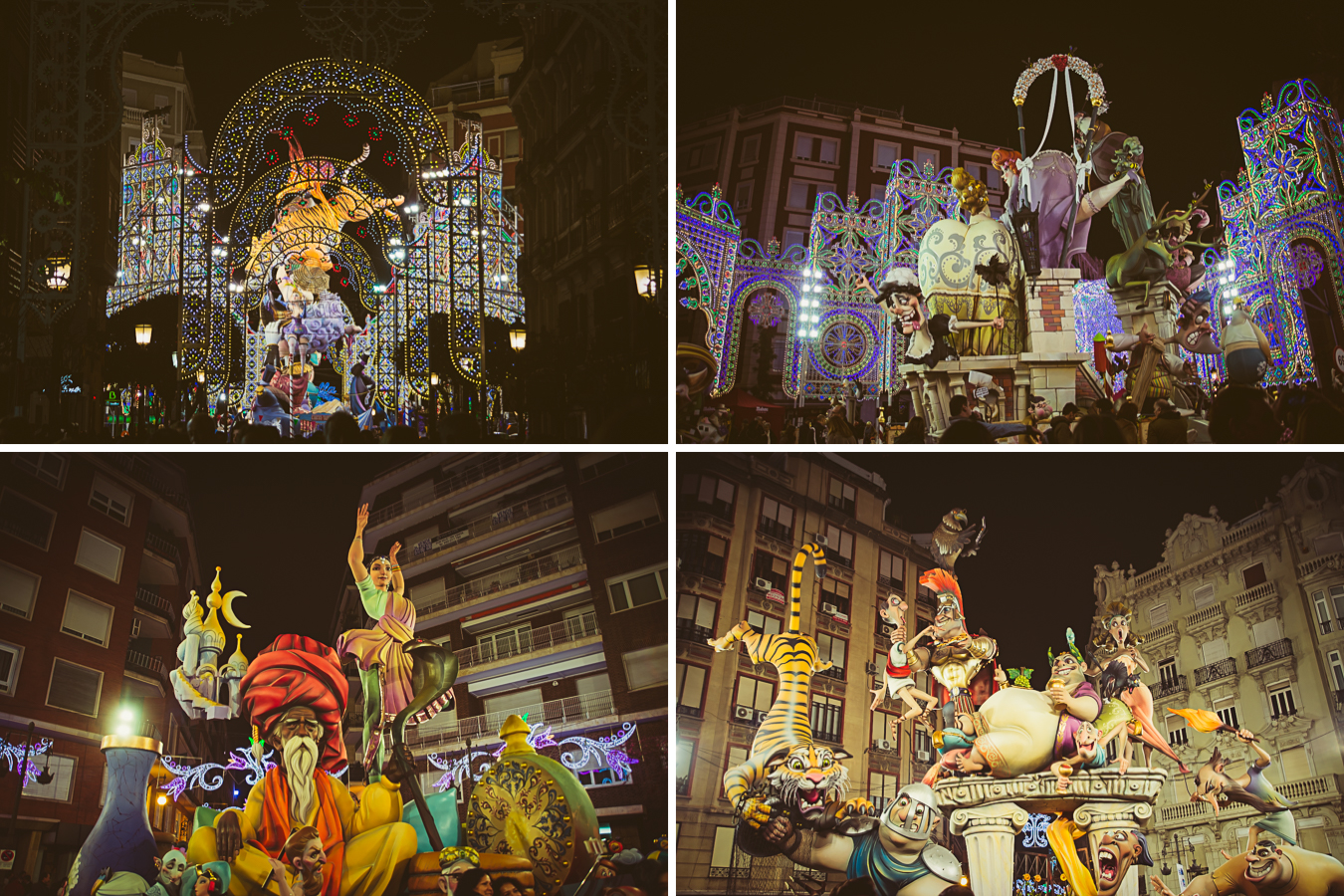 The beautiful "Illuminations" shine brilliantly and light shows are choreographed to music. These huge lighting structures take up an entire city block and are several stories tall. So beautiful!!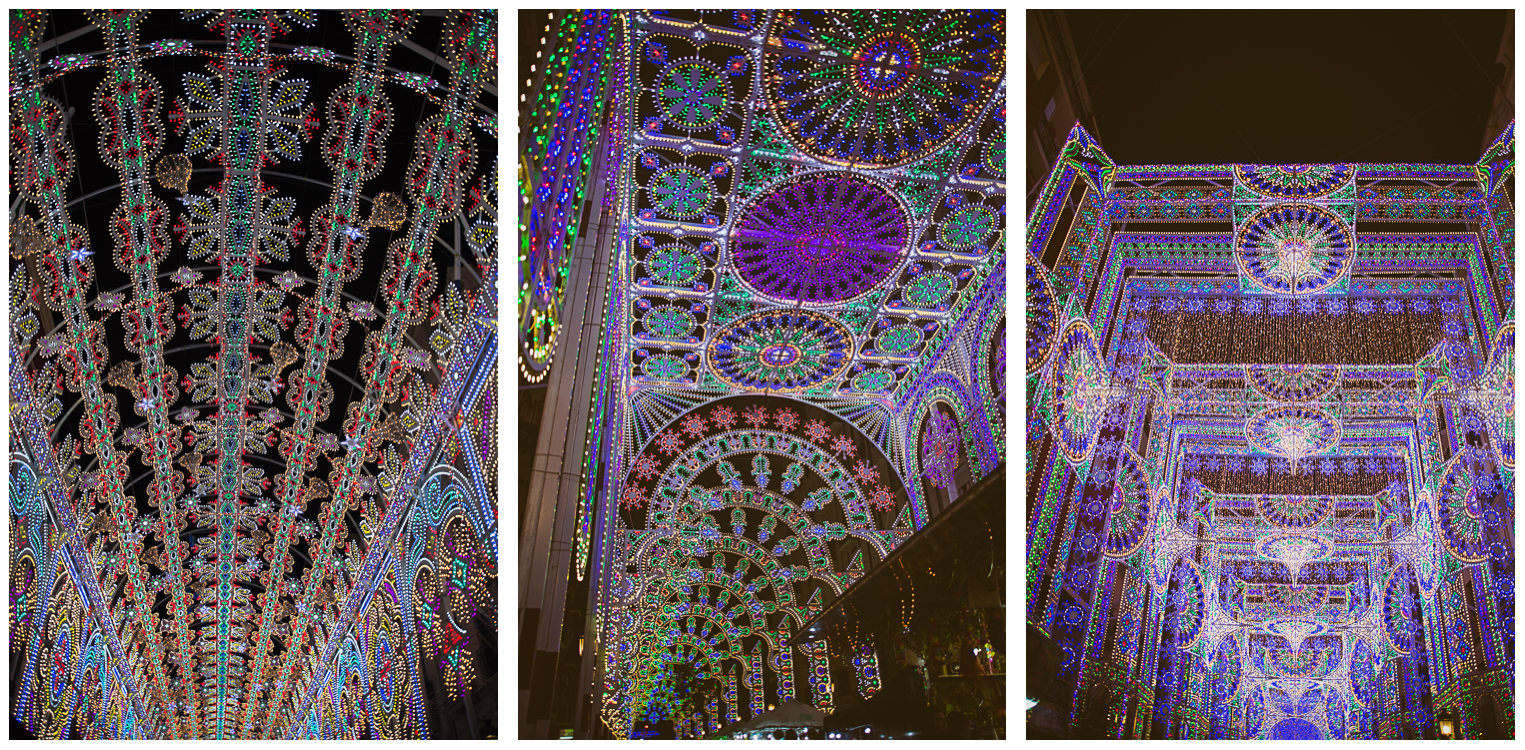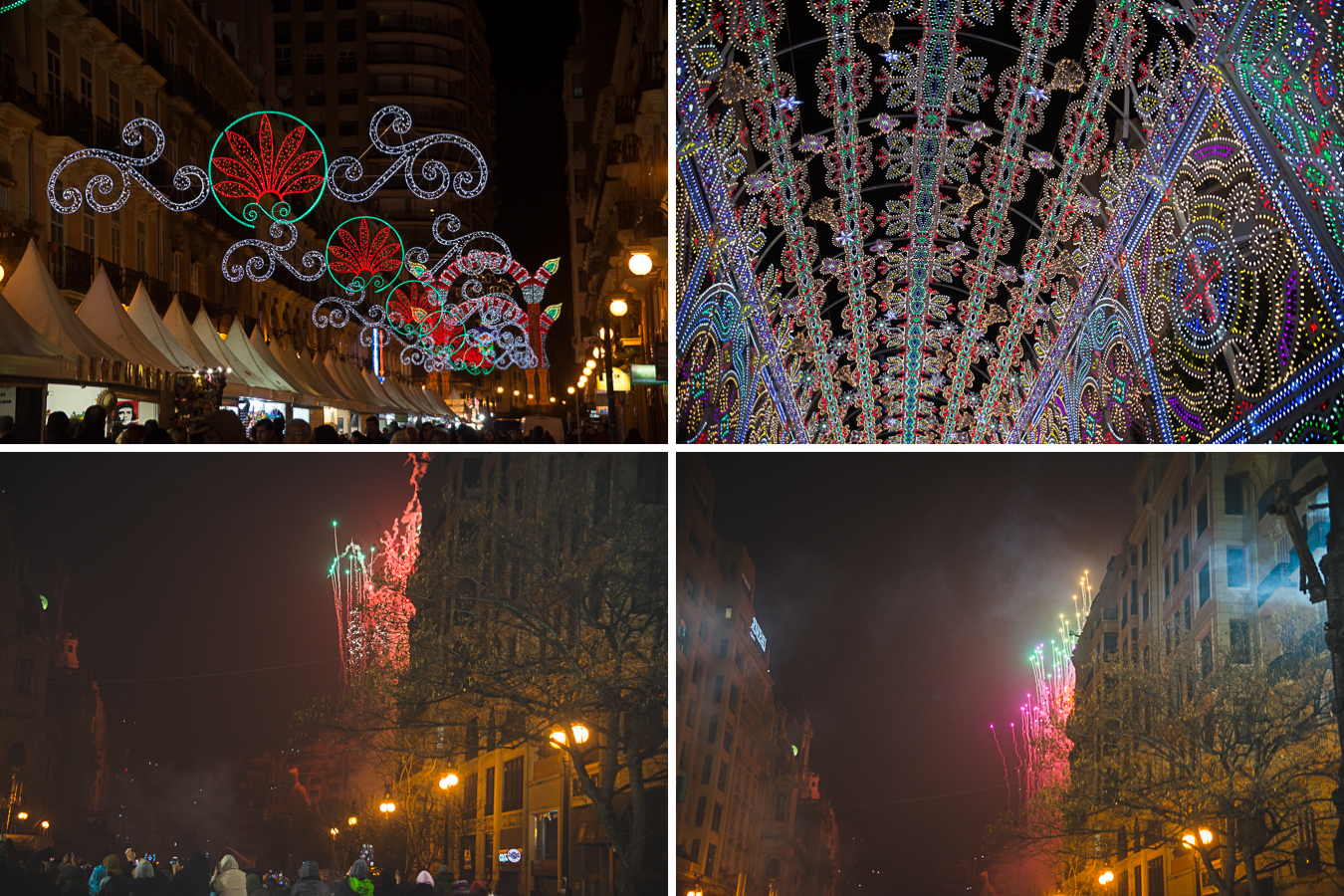 The massive fireworks display during Nit de Foc is well worth staying up until 1:00am to watch among the massive crowd near the Alameda.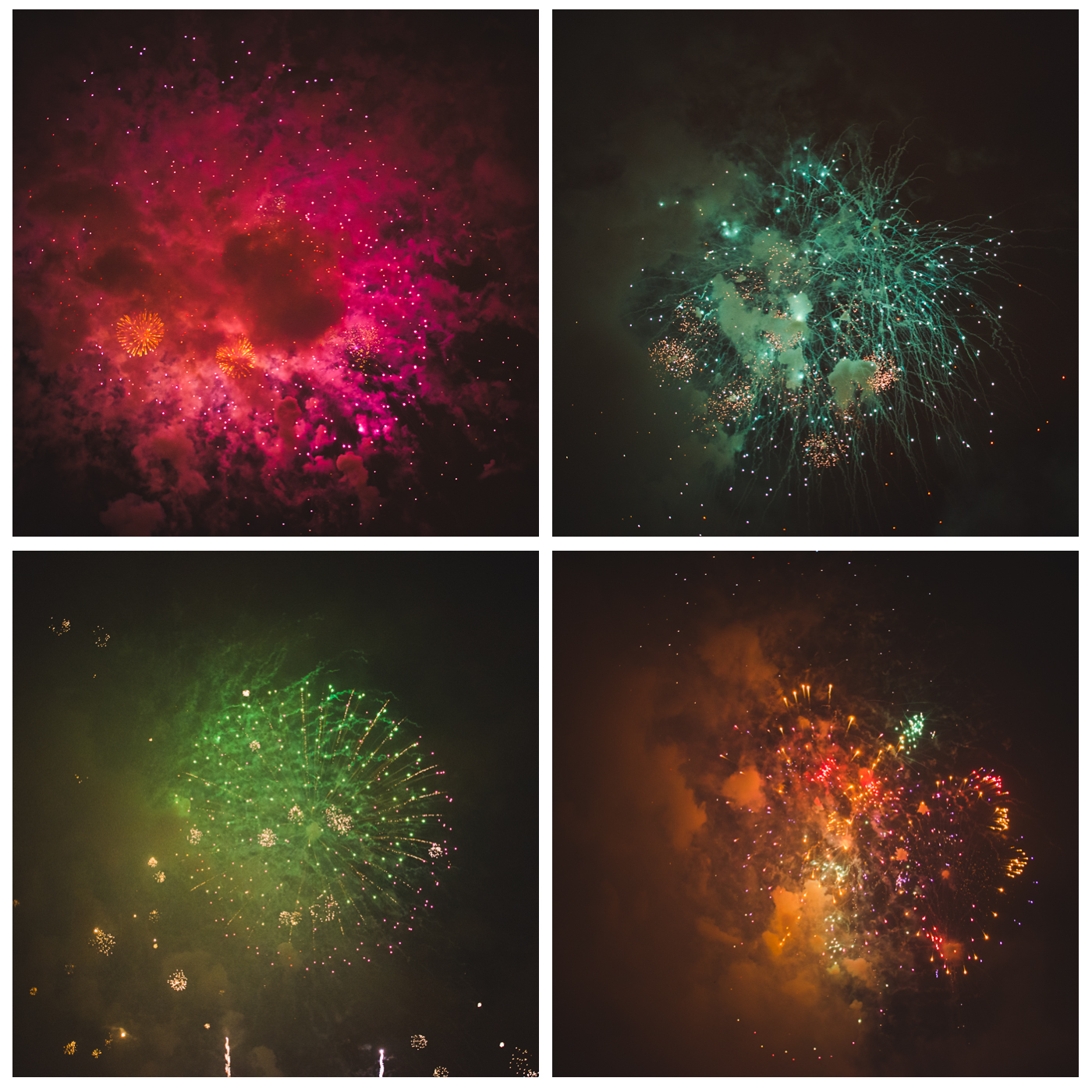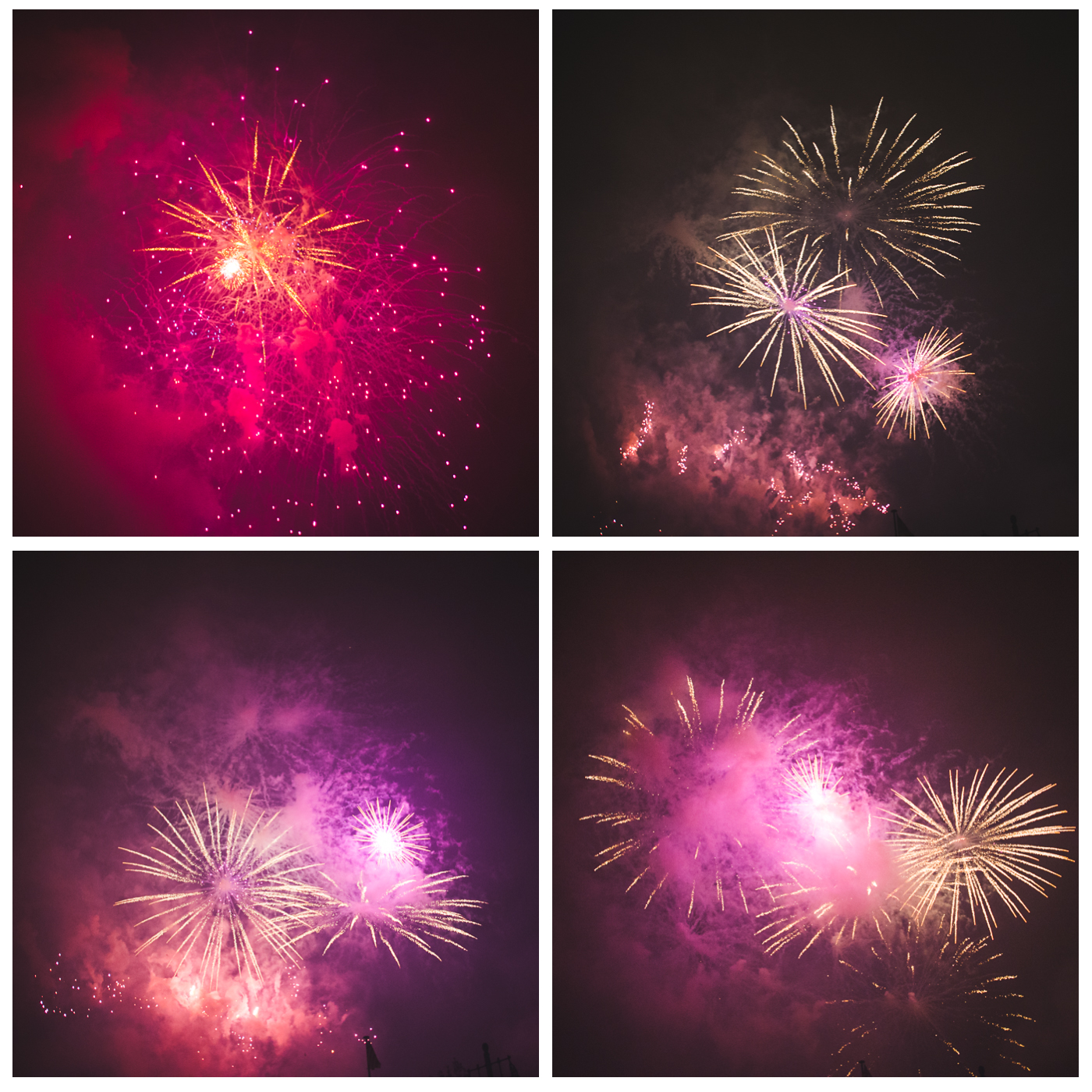 The grand finale, on March 19th, is the night of La Crema, when more than 700 fallas monuments scattered throughout Valencia are set ablaze surrounded by millions of spectators. There are a large number of firefighters carefully watching these massive structures burn and shoot flames high into the air, readily spraying water on them to make sure the fires stay under control and don't damage nearby buildings. It was spectacular!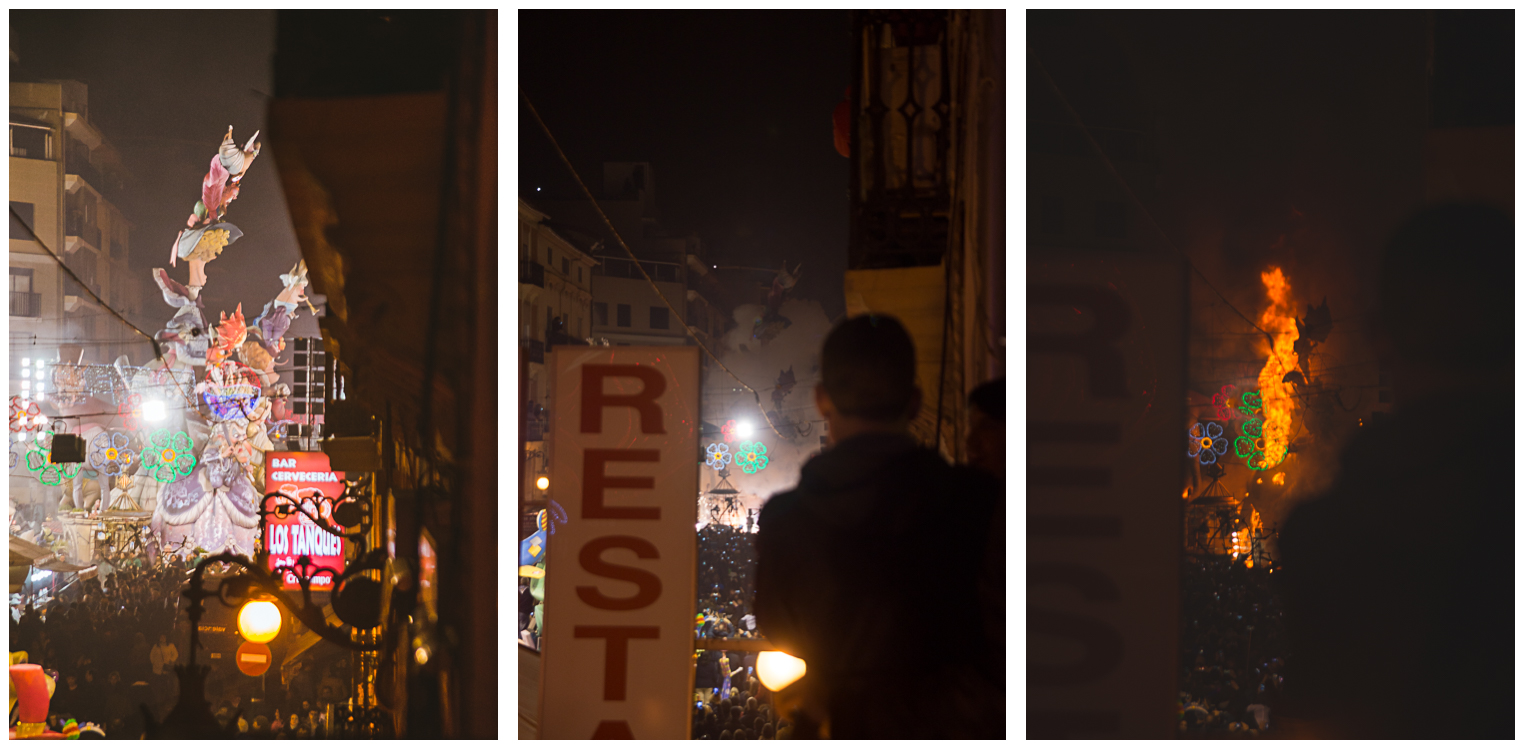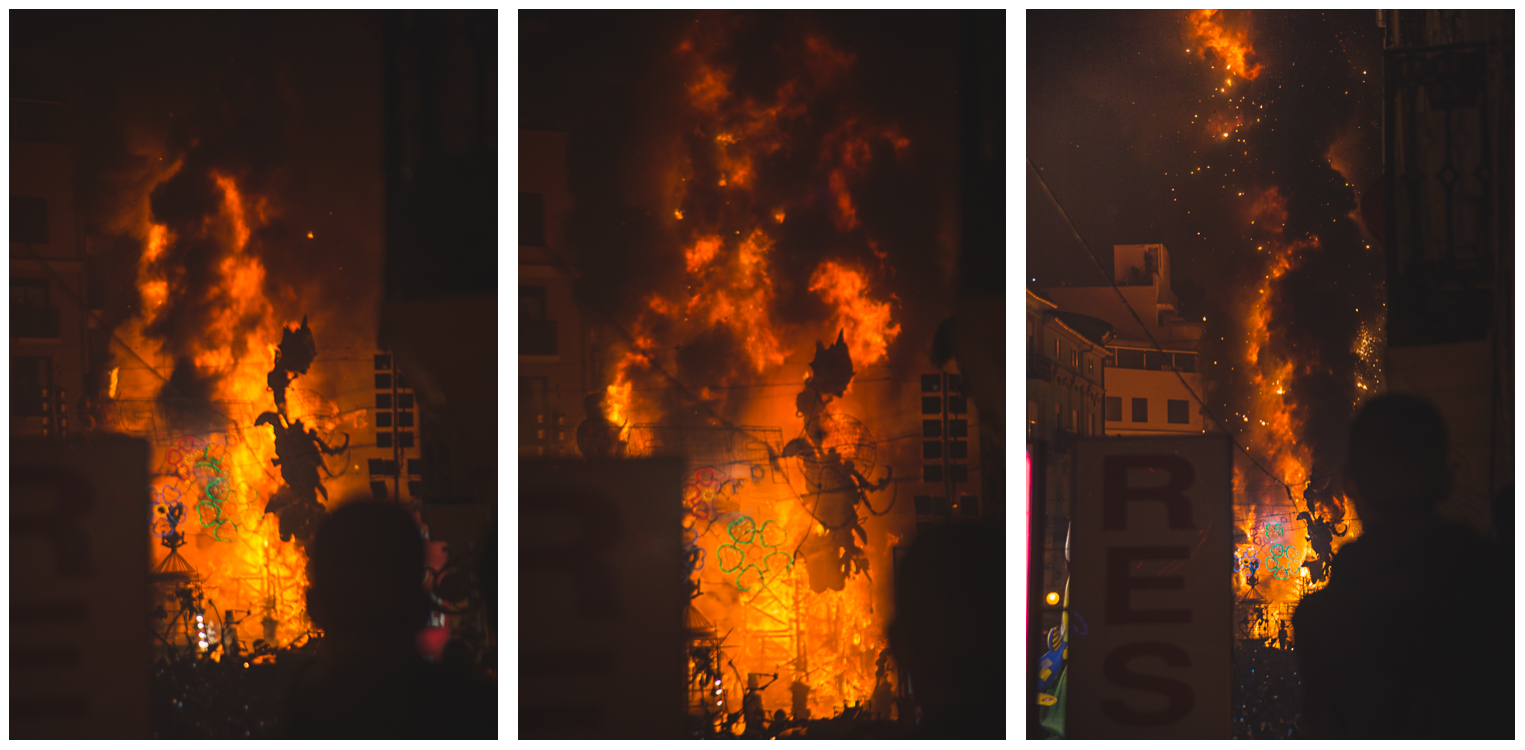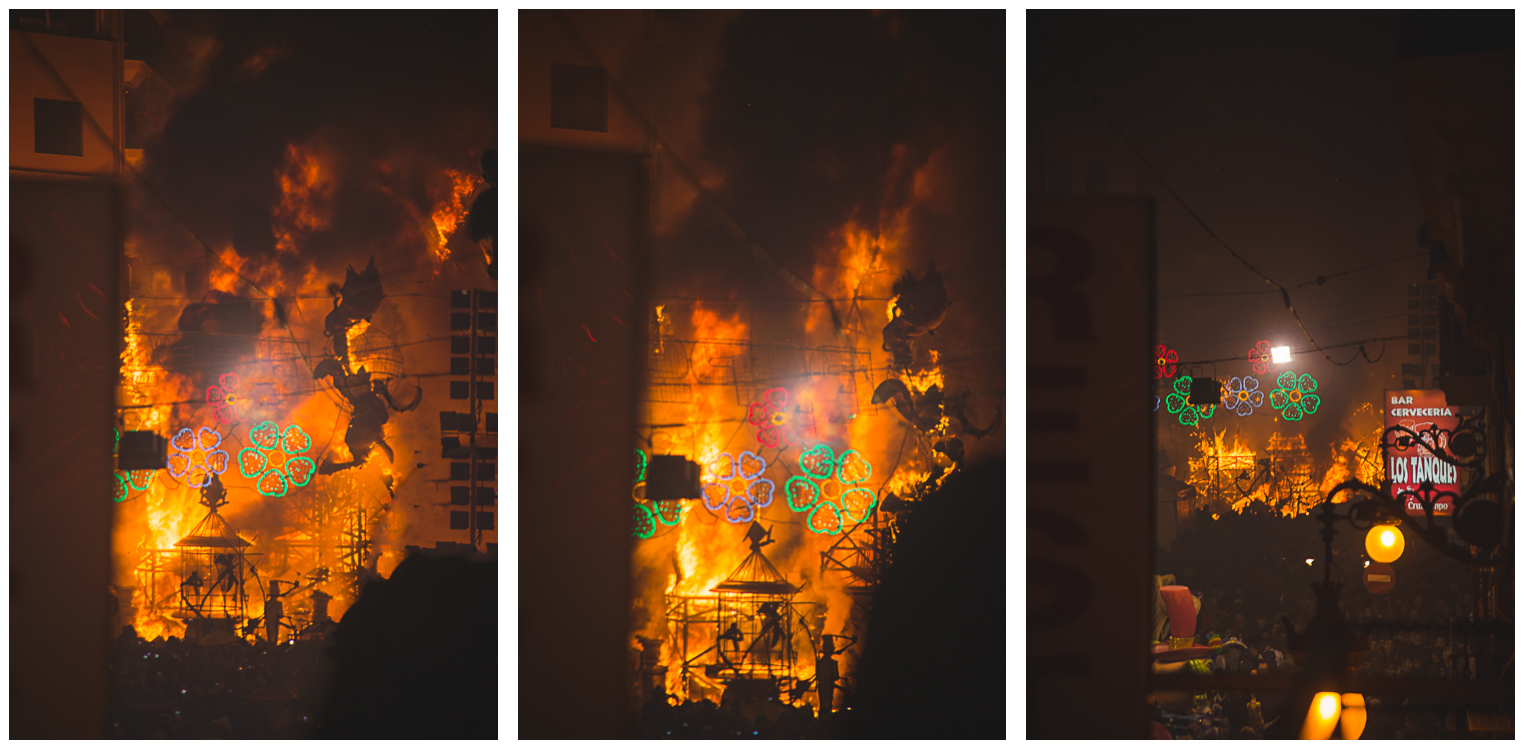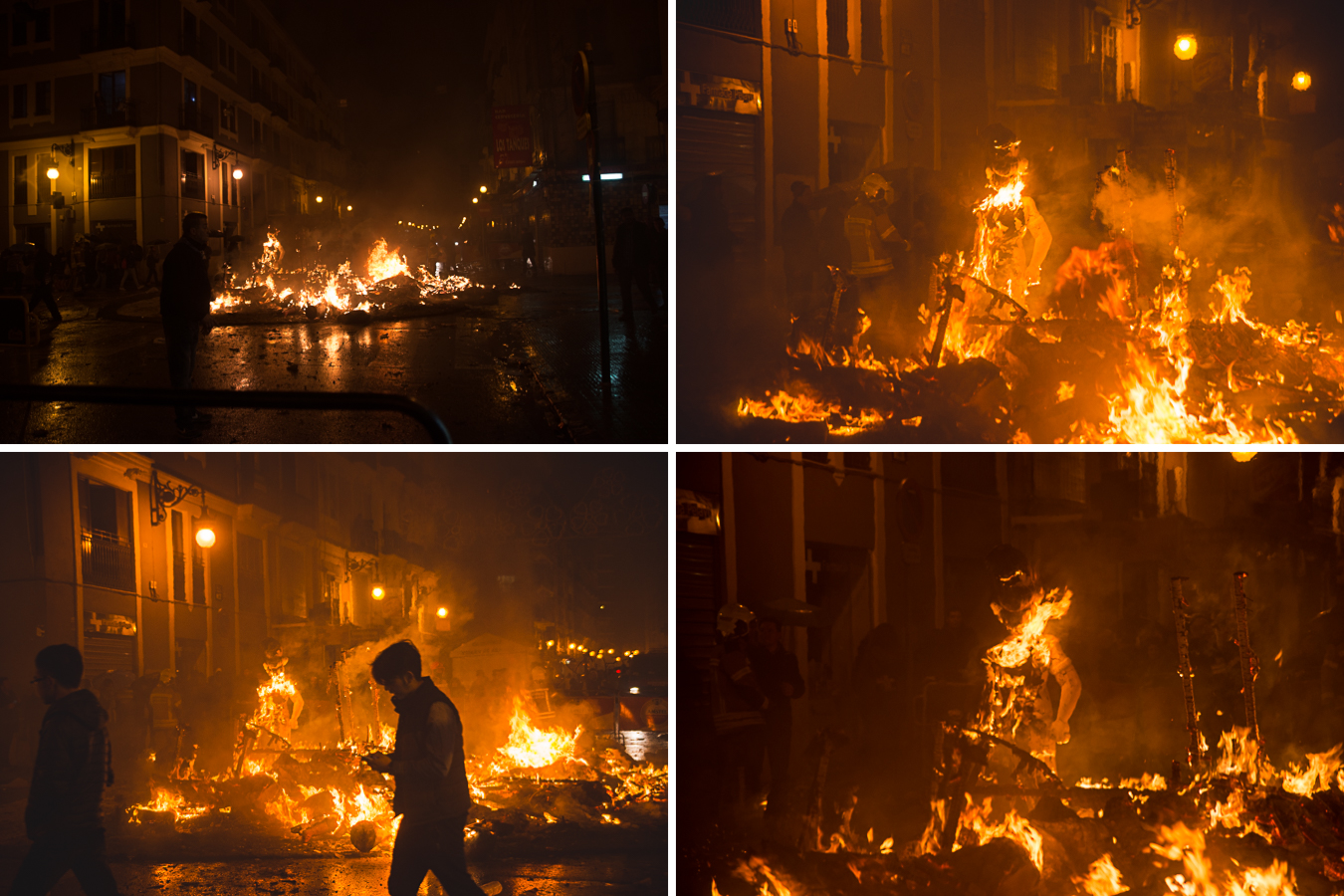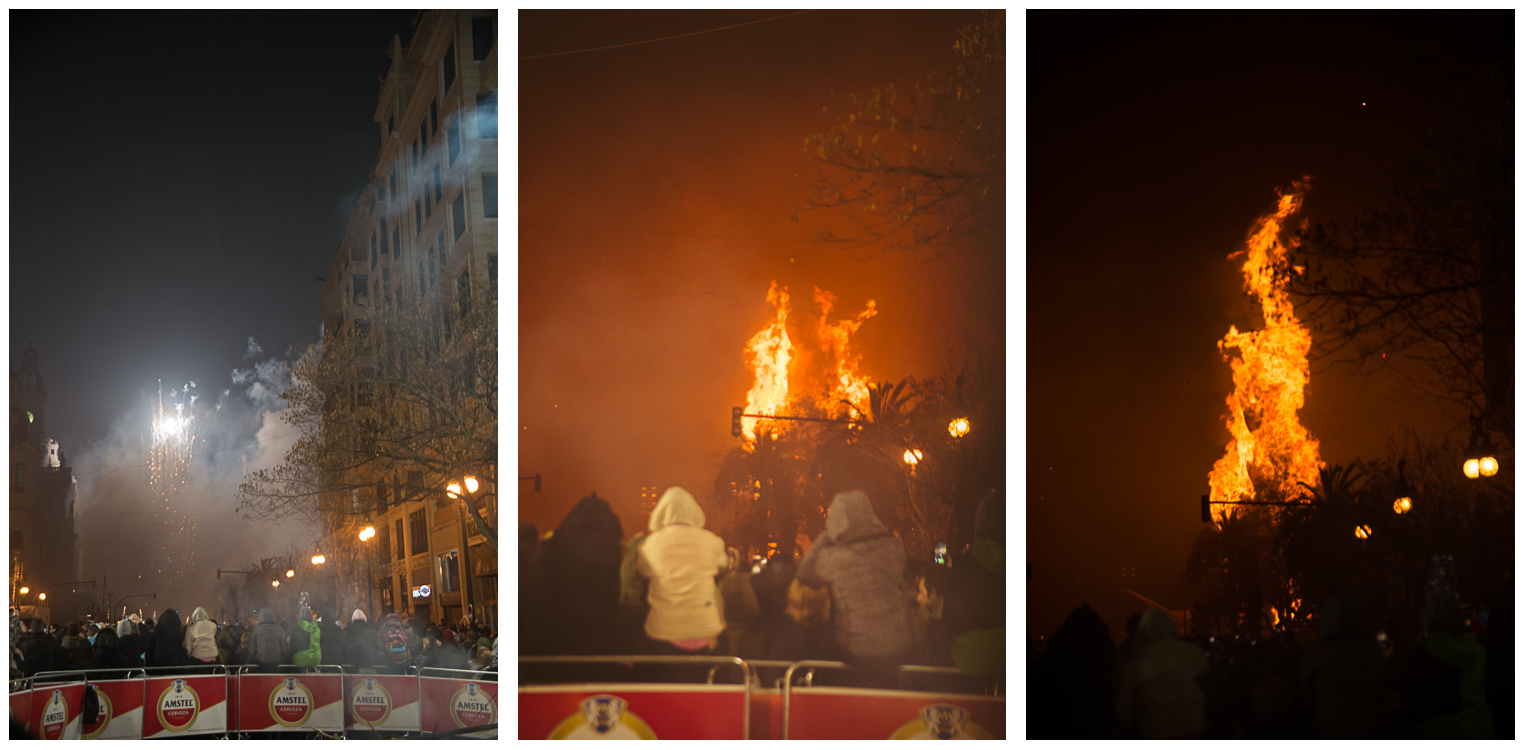 Here's a few videos of La Crema taken by people who had a much better vantage point to film than I did:
Falla Convento (the one on the corner of the street where we stayed):
The Main Falla in Plaza del Ayuntamiento:
Falla L'Antiga de Campanar: